All set for Music Camp 2018! Can't wait for some fantastic musical learning and outdoor fun in the lovely Peak District in September.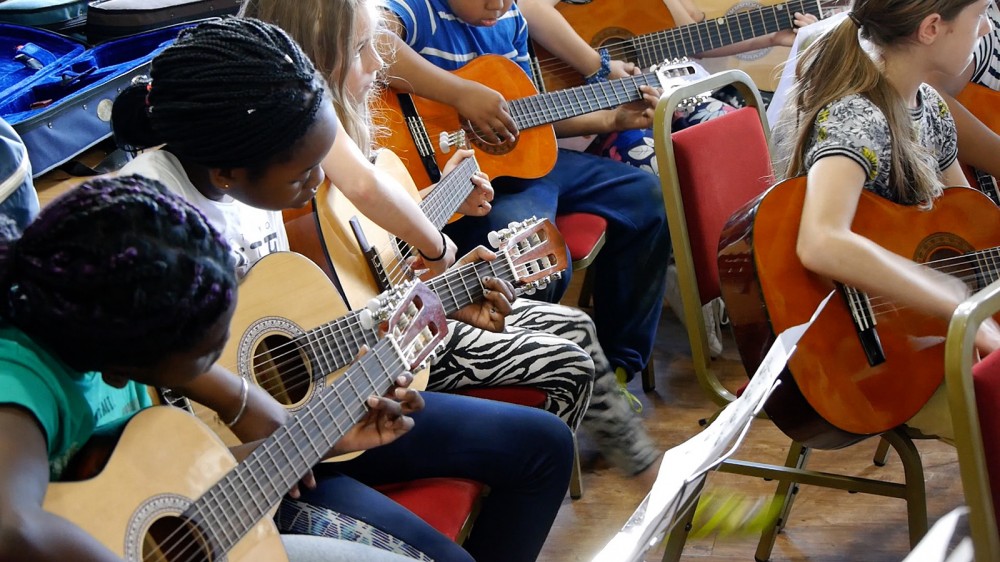 Music Camp is a brilliant opportunity for children in city primary schools that work with us. Schools that want their students to attend music camp can email philippa.steel@nottinghammusichub.org.uk and ask for a link to the booking form. There are always limited spaces so be sure to get in touch on time. Bookings for Music Camp 2018 are now closed.
Music Camp is a partnership between Nottingham Music Service and city schools, and takes place each year in the beautiful surroundings of Ilam Hall Youth Hostel in the heart of the Peak District. The two-day residential is for pupils (usually at the start of Year 5) who have completed a one-year whole class ensemble programme in school.

The purpose of Music Camp is to help pupils carry on to the next stage of their musical learning. It gives children the skills and confidence to continue making music and to take part in our Area Bands.
During the camp, pupils have instrumental lessons, explore the countryside of the Peak District, take part in team challenges, learn to read music and perform as part of the 'monster' band. They can even brave the night walk and seek out the phantom trumpeter of Ilam Hall! Watch our video to see how wonderful Music Camp is.
"
For some of these children Music Camp will be a gateway into a lifelong love of playing and listening to music. It brings them self confidence and an increased self esteem.
"
Dovecote Primary school staff member