Work with Us
If you are passionate about music education and would like to work with us, fill out our Expression of Interest form here.
Strings Trainee Teacher
We are looking for a trainee to join our wonderful Strings team.
Post: Trainee Instrumental Teacher - Strings
Base: Nottingham City Schools
Salary: £18,278
Hours: Full time (37 hours per week)
Contract: 12-month fixed term
Start Date: September 2022
This post is a vital addition to our team and pivotal in developing a skilled workforce to deliver Whole Class Ensemble teaching, working with children and young people from across Nottingham City. This is an excellent opportunity to gain a solid grounding in instrumental teaching with practical training, learning on the job and the opportunity to gain a recognised Level 4 qualification (Certificate for Music Educators).
The Certificate for Music Educators is a key element of the trainee programme and progress will be reviewed throughout the year. Successful candidates will need to demonstrate appropriate progress by January 2023 to ensure continuation.
The closing date for applications is Tuesday, 30th August 2022 at noon. To apply for the job, please download and complete the application pack below and email it to lucy.gregory@nottinghammusichub.org.uk
Strings Teacher
We are also looking for part-time/ freelance Strings teachers to join our wonderful team. If you are looking for a flexible work opportunity that involves teaching city pupils how to play an instrument, this is the perfect job for you. Candidates will support our team to teach music in Nottingham City Schools as well as support young people with their music making in ensembles outside of school.
Salary: £18 - £25 per hour (dependent on experience)

Start Date: September 2022
If you are interested in this opportunity, please email a covering letter and your CV to lucy.gregory@nottinghammusichub.org.uk. The deadline to apply is 30th August 2022.
Join our Board
Nottingham Music Service are seeking to appoint trustees to join our current board of seven members. We are looking for individuals with interests and experience in working with diverse young audiences, digital engagement, commercial development, fundraising and strategic HR. We welcome applications from those who do not have previous board experience or specific areas of experience, as mentoring can be offered in the role.
We particularly encourage applications from disabled people and people from black, Asian and ethnic backgrounds, as these groups are currently under-represented in the music education sector and at Board level.
The trustees play an integral role in steering the charity towards its strategic mission to make music make a difference, identifying key priorities and ensuring that the organisation continues to grow, adapt and improve. Please see the document below for more information on trustee roles and on how to apply.
Please email michael.aspinall@nottinghammusichub.org.uk for more information about the position or if you have any questions.

We have a fantastic team dedicated to spreading the joys of music making in Nottingham City. See below for more details:
Strings Staff
Belinda Burnard
Strings Teacher

Laura McClay
Strings Teacher

Matt Appleyard
Strings Teacher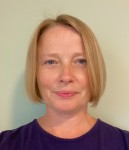 Sarah Wain
Strings Teacher

Rachel Johnson
Strings Teacher

Amy Cisar
Strings Teacher

Helen Coleman
Strings Teacher

Ursula Donnelly
Strings Teacher

Emma Huxtable
Strings Intern

Brass Staff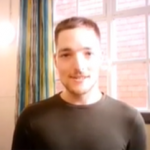 Tony Lovell
Brass Teacher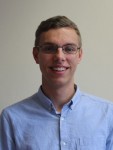 Nathan Gregory
Brass Teacher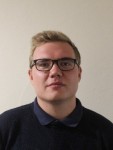 Luke Atkinson
Brass Teacher


Hannah Crawford
Brass Teacher

Matt Ludford
Brass Teacher

Kenneth Tam
Brass Teacher

Woodwind Staff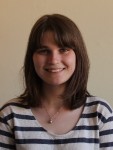 Chloe Phillips
Woodwind & Singing Teacher

Carrie Teodorescu
Woodwind Teacher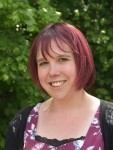 Emma Townsend
Woodwind Teacher

Jennifer Tse
Flute Teacher

Guitar Staff
Chris Hull
Guitar Teacher

Rhys Davies
Guitar Trainee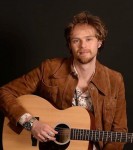 Danny Meller
Guitar Teacher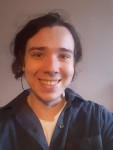 Tom Newbold-Collins
Guitar Teacher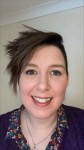 Rosalind Cardenas
Guitar Teacher

Singing & Keys/Piano Staff
Lisa Sheppard
Singing Teacher

David Hallett
Piano/Keys Teacher

Carly Collingwood
Keys Teacher

Percussion Team
Kyle Comerie
Percussion teacher

​Jamie Skyes
Percussion teacher

Team Leaders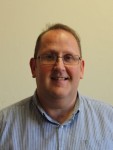 Graham Drummond
Team Leader and Strings teacher

Graham.drummond@nottingham
musichub.org.uk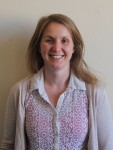 Faye Oakland
Team Leader and Brass teacher

Faye.Oakland@nottingham
musichub.org.uk

Helen Murray
Team Leader and Woodwind teacher

Helen.murray@nottingham
musichub.uk

Ian Marshall
Team Leader and Guitar teacher

Ian.marshall@nottingham
musichub.org.uk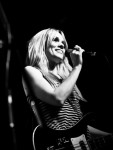 Claire Dyer
Team Leader and Guitar teacher

Claire.dyer@nottingham
musichub.org.uk

Administration Staff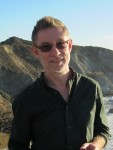 Ian Burton
Chief Executive Officer

Ian.Burton@nottingham
musichub.org.uk

Michael Aspinall
Business, Operations & Strategy Manager

Michael.aspinall@nottingham
musichub.org.uk

Lucy Gregory
Organisational Administrator

Lucy.gregory@nottingham
musichub.org.uk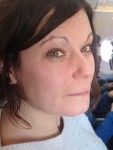 Hannah Barrs
Programmes and Partnerships Coordinator

Hannah.barrs@nottingham
musichub.org.uk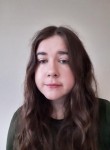 Alex Holmes
Administrative Assistant

Alex.holmes@nottingham
musichub.org.uk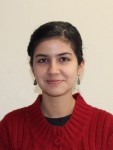 Aisha Iqbal
Development Officer

Aisha.iqbal@nottingham
musichub.org.uk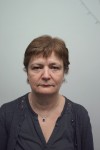 Carol Bell
Finance Manager

Carol.bell@nottingham
musichub.org.uk