Looking to Hire!
Nottingham Music Hub is looking for a saxophone teacher to teach on Monday afternoons for two 25 minute lessons (1:25 - 1:50pm and 1:55 - 2:20pm). Lessons would, at least initially, be delivered remotely using Microsoft Teams. Pay is £25 per hour.
Please note that this part-time opportunity can lead to additional opportunities with the hub as we prepare our teaching timetable for 2021-22. Please email hannah.barrs@nottinghammusichub.org.uk if you are interested in this opportunity.
Welcome to Nottingham Music Hub! Scroll below to meet our fantastic team.
Team Leaders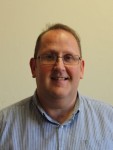 Graham Drummond
Team Leader and String Teacher

graham.drummond@
nottinghammusichub.org.uk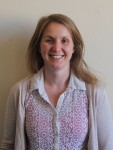 Faye Oakland
Team Leader and Brass Teacher

faye.oakland@nottingham
musichub.org.uk

Helen Murray
Team Leader and Woodwind Teacher

helen.murray@nottingham
musichub.org.uk

Ian Marshall
Team Leader and Guitar Teacher

ian.marshall@nottingham
musichub.org.uk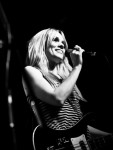 Claire Dyer
Team Leader and Guitar Teacher

claire.dyer@nottingham
musichub.org.uk

Teaching Staff
Belinda Burnard
String Teacher

Laura McClay
String Teacher

Matt Appleyard
String Teacher

Mahaliah Edwards
String Teacher

Rosemary Healy
String Teacher

Rachel Johnson
String Teacher


Tony Lovell
Brass Teacher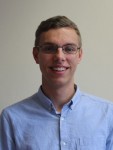 Nathan Gregory
Brass Teacher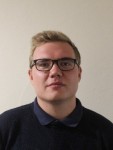 Luke Atkinson
Brass Teacher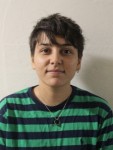 Eloise Oates-Lidar
Brass Teacher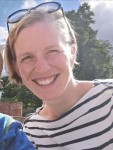 Hannah Crawford
Brass Teacher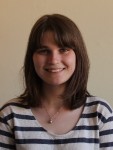 Chloe Phillips
Woodwind Teacher

Carrie Teodorescu
Woodwind Teacher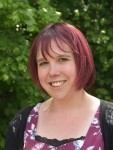 Emma Townsend
Woodwind Teacher

Thomas Frankenburg
Guitar Teacher

Chris Hull
Guitar Teacher

Administration Staff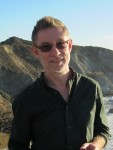 Ian Burton
Chief Executive Officer

ian.burton@nottingham
musichub.org.uk

Michael Aspinall
Business, Operations & Strategy Manager

michael.aspinall@nottingham
musichub.org.uk

Lucy North
Organisational Administrator

lucy.north@nottingham
musichub.org.uk

07564 843944 / 07719 146007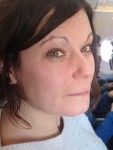 Hannah Barrs
Programmes and Partnerships Coordinator

hannah.barrs@nottingham
musichub.org.uk

07564 843944


Alex Martin
Administrative Assistant

alex.martin@nottingham
musichub.org.uk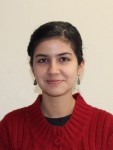 Aisha Iqbal
Development Officer

aisha.iqbal@nottingham
musichub.org.uk

Carol Bell
Finance Manager

carol.bell@nottingham
musichub.org.uk

Board Members
Nottingham Music Hub has 8 members on its Board of Trustees.
David Mellen
David is a City Councillor and was formerly a Head Teacher. In both roles he has seen the positive impact Nottingham Music Service has on children. He is committed to a broad educational experience for children and music is a vital part of that.

Barbara Morgan
Barbara has extensive management experience, and assists the board with staff and Health & Safety issues. She believes that young people gain great benefits from learning a musical instrument, performing and participating in groups.

Tamba Roy
Tamba has extensive experience in education leadership at primary school and college level. Currently he works as a consultant leading training events around the country, supporting the success of children, school staff and school leaders.

David Wesker (Treasurer)
Our treasurer David is a fellow of the Institute of Chartered Accountants in England and Wales (FCA), and a member of the Chartered Institute of Taxation (CTA). He currently works for a prestigious accountancy firm.

Amanda Dawson
Amanda is the headteacher at Mellers Primary School. She is passionate about music and has created an environment in her school where music is as important as other subjects and an integral part of the school culture.

Nigel Cooke
Nigel Cooke leads One Nottingham. His expertise is in organsing partnerships and collaborative work across the public, business, community and voluntary sectors is integral to our work as a music education hub.

James Gibbons (Chair)
James is a solicitor and deals with legal matters for Nottingham Music Service.

"
I have had the pleasure of being a Trustee for three years. Throughout this time I have witnessed the powerful impact the Nottingham Music Hub has on children and young people in our city. As an author and an education consultant, I focus upon wellbeing and overcoming challenges. It is clear when attending the concerts, residential events and school workshops that tenacity, creativity, fun and success are embedded within the NMH programmes. Seeing young people displaying such resilience and exceeding their own expectations is inspirational. The staff team, led so skilfully by Ian Burton, are clearly passionate about giving all young people the opportunity to engage with music and develop their many talents. It is an honour to support an organisation that is helping so many Nottingham City children to nurture a love of music and creativity.
"
Tamba Roy, NMH Trustee