Board of Trustees & Partner Organisations
Our Board Members
Nottingham Music Hub has 8 members on its Board of Trustees.
David Mellen
David is a City Councillor and was formerly a Head Teacher. In both roles he has seen the positive impact Nottingham Music Service has on children. He is committed to a broad educational experience for children and music is a vital part of that.

Barbara Morgan
Barbara has extensive management experience, and assists the board with staff and Health & Safety issues. She believes that young people gain great benefits from learning a musical instrument, performing and participating in groups.

Gareth Philippou
Gareth brings a wealth of experience from the charity, arts, public and private sectors. He is currently Brand Manager at Capital One UK. Gareth is passionate about music, and supporting the next generation of music makers.

Tamba Roy
Tamba has extensive experience in education leadership at primary school and college level. Currently he works as a consultant leading training events around the country, supporting the success of children, school staff and school leaders.

James Gibbons (Chair)
James is a solicitor and deals with legal matters for Nottingham Music Service.

David Wesker (Treasurer)
Our treasurer David has expertise in the area of accounting.

Amanda Dawson
Amanda is the headteacher at Mellers Primary School. She is passionate about music and has created an environment in her school where music is as important as other subjects and an integral part of the school culture.

Nigel Cooke
Nigel Cooke leads One Nottingham. His expertise is in organsing partnerships and collaborative work across the public, business, community and voluntary sectors is integral to our work as a music education hub.

"
I have had the pleasure of being a Trustee for two years. Throughout this time I have witnessed the powerful impact the Nottingham Music Hub has on children and young people in our city. As an author and an education consultant, I focus upon wellbeing and overcoming challenges. It is clear when attending the concerts, residential events and school workshops that tenacity, creativity, fun and success are embedded within the NMH programmes. Seeing young people displaying such resilience and exceeding their own expectations is inspirational. The staff team, led so skilfully by Ian Burton, are clearly passionate about giving all young people the opportunity to engage with music and develop their many talents. It is an honour to support an organisation that is helping so many Nottingham City children to nurture a love of music and creativity.
"
Tamba Roy, NMH Trustee
Our Partner Organisations
Nottingham Music Service works in collaboration with several partner organisations, including the ones mentioned below, to promote music in the city and contribute to the community.
Nottingham Music Tuition
NMT are our delivery partners, providing small group tuition across the city. Together with NMT, we identify gaps in music provision in schools to ensure that all Nottingham pupils can continue learning their instrument. We also support NMT with professional development. Our collaboration with NMT is a good example of how working with the private sector can promote an integrated approach to music provision.
Nottingham College

Nottingham College (Clarendon campus) is the new venue for our Saturday Music School (which includes our Robin Hood Youth Orchestra, RHYO Intermediate Orchestra and Band Factory). They have been great advocates of the hub, supporting us in various ways, including providing its venue and facilities for our annual singing competition & other smaller concerts. Our partnership is a mutually beneficial relationship, with NMH having access to a subsidised venue with fantastic facilities, and Nottingham College benefitting from a closer link with Nottingham City pupils.
University of Nottingham (UoN)
UoN supports the music hub in many ways. The university runs a fully assessed module that involves students spending a year engaging with and reflecting on First Access (whole class ensemble teaching) programmes in city schools.The practical experience is incredibly useful for the students, while NMS teachers benefit from the extra support in class. We are currently developing an exciting new project involving the Villiers String Quartet and Dr. Elizabeth Kelly, Assistant Professor of Composition at UoN, in city schools.
We are also collaborating with the university to offer a doctoral award funded by the Midlands Four Cities to study the impact of music on young people in deprived communities.

Nottingham City Schools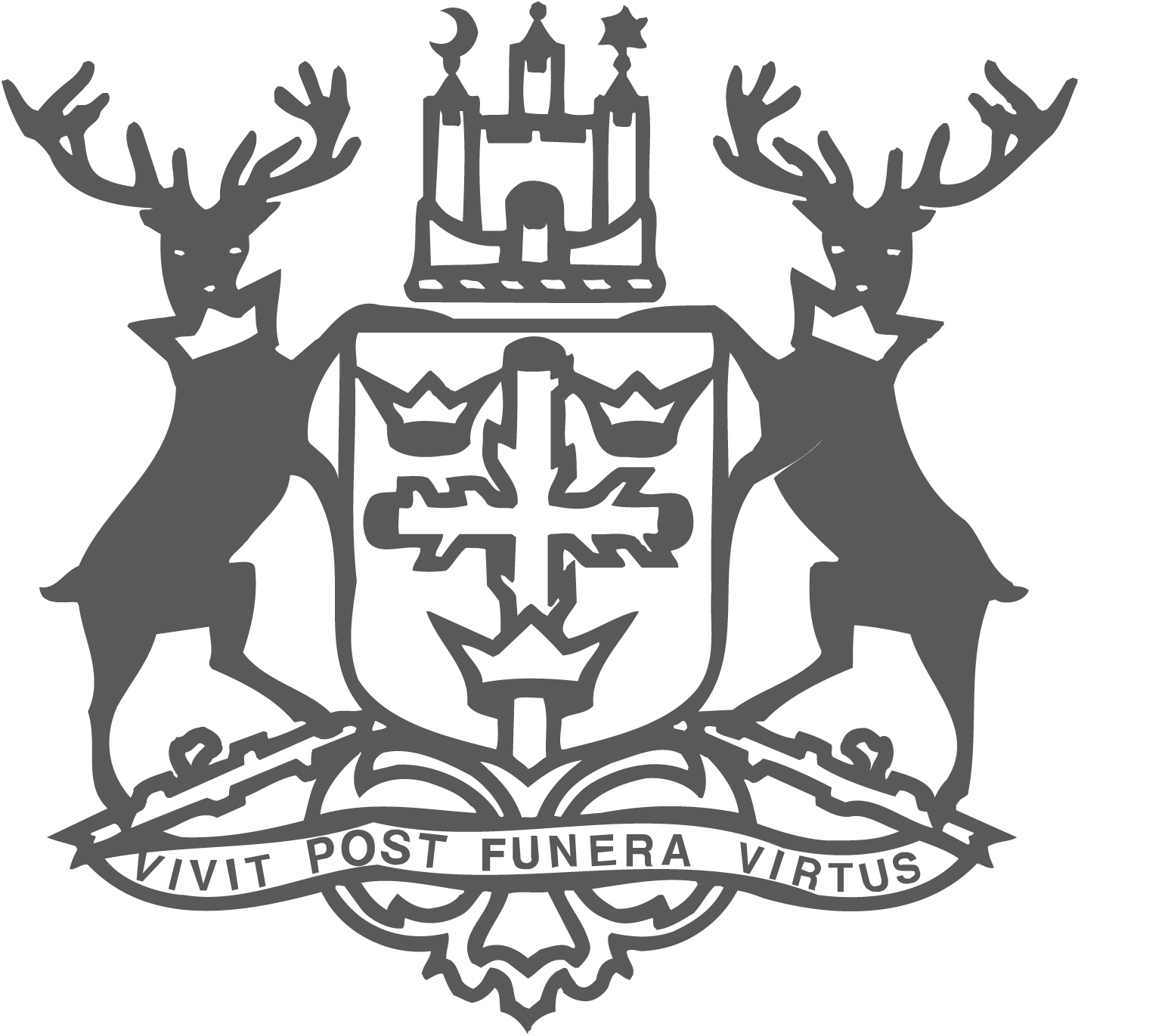 NMS runs and supports whole class ensemble tuition programmes in 76% of the Nottingham City primary schools. The programme could not be successful without collaboration from the schools, many of them are not just buying in provision but are active partners. They encourage and facilitate their pupils' participation in NMS progression routes and events, helping us create a culture of music making in the city.
We also have a Head Teachers' advisory group that meets once a term to discuss the progress of music education in the city, identify problems and come up with creative solutions.
One Nottingham
One Nottingham is a partnership that brings togetherthe strengths and resources of the public, business, faith, voluntary and community sectors. They provide fantastic links for us with the city, especially the local music and creative arts industry. They also provide great performance opportunities and have supported creative projects, the most successful long-term project being the Young Creative Awards (YCA).
Our student-led Jazz Squad has become the house band for the YCA Awards Night. By linking our Noise from the Next Generation music competition with YCA, we have helped raise the profile of YCA and also increased entries to their Music Award.
NUSIC
NUSIC promotes upcoming musicians and new music in Nottingham. We have linked our young music competition 'Noise from the Next Generation' (NNG) with Nusic's Future Sound of Nottingham (FSN), with one of the prizes being automatic entry into the FSN semi-final.
Jugendorchester Stadt Karlsruhe
The Jugendorchester Stadt Karlsruhe (JOK) is a youth orchestra from Karlsruhe, Nottingham's twin city in Germany. They have a strong relationship with our Robin Hood Youth Orchestra (RHYO), sharing fantastic opportunities to play and perform together, not just in England but in Germany as well.
The residentials create an excellent opportunity for cultural exchange, and are arranged in such a way that encourages sharing repertoire, combining performances and swapping conductors, enabling the young people to form lifelong bonds. The partnership is highly valued by our young people and continues to become stronger, with opportunities for residentials and combined performances.
Framework
NMS has partnered with Framework, a charity that helps homeless and vulnerable people, to help them raise its profile among our audience, primarily our young people, who have shown great support for the cause. We have also helped raise funds for the charity and our 'Jazz Squad' continues to perform at Framework's Big Sleep Out event.

The idea behind the partnership is to raise one another's profile with our respective audiences and to support each other in fundraising and creating awareness about our work and its impact. We are looking forward to holding joint events and continuing to support one another.
Nottingham City Council
NCC have supported us for many years. At a time when council budgets are under significant pressure, they continue to support our work by supporting the costs for our head office at College Street Centre. They also provide opportunities for our young people to perform at city-wide events such as Hoodwinked 2018, Lord Mayor's Parade, and support us in publicity and marketing.
MEHEM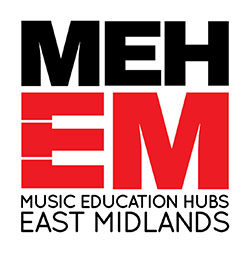 We work closely with other music hubs through MEHEM (Music Education Hubs of the East Midlands). Basing the Certificate for Music Educators within MEHEM has been of real value, with the largest number of learners completing in July 2018.
We are also working on developing meaningful partnerships with organisations such as Nottingham Youth Orchestra, Baby People, Nottingham Trent University, Albert Hall, YMCA Digital, Confetti, National Youth Orchestra, Asian Arts Council, St Mary's Church, St Peter's Church, St John's Church and Ultimate Flyby Orchestra (UFO).
Our Main Funders
We are grateful to our main funders for their support.
Policies & Procedures
Find out more about our organisation policies by downloading the files below. For more information on our photo consent guidelines, please refer to the Safeguarding Policy.
Annual Reports & Account
Click on the link below to download and read our Annual Reports & Account 2018.