Making Music Make a Difference
We believe that music makes a difference. As a registered charity and lead partner for the Nottingham Music Education Hub, we are committed to making music more accessible and inclusive. We support young people from across the city to develop their musical skills, and participate in diverse ensembles and performances, contributing to the life of our great city.
'If Every Child Could'
In November 2016, after months of hard work, we launched our first ever charity single: "If Every Child Could"!
The song, a collaboration of over 800 young people, is a beautiful testament to our organisation's ethos and mission to 'make music make a difference', and reiterates our commitment to ensure that every child gets the opportunity to benefit from the joys of music making. The song took over 8 months and a LOT of hard work to complete but the end result is worth every effort. You can watch the video here.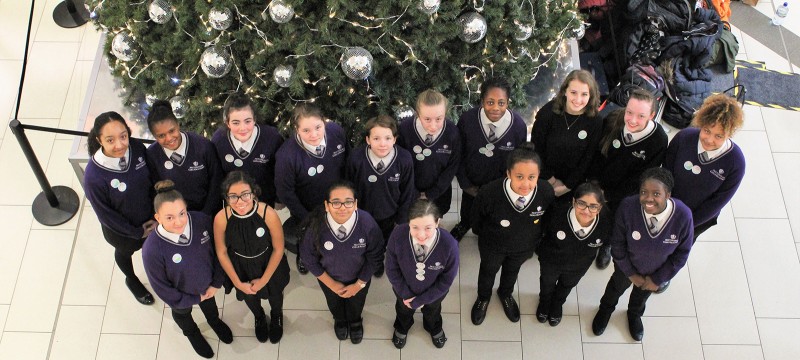 Make Music Make A Difference
As a registered charity, we rely on your support to continue with our mission to make music make a difference.
Help us spread the joy of music making with more young people by donating as little as £5 per month. It's a great time to support us because as a recipient of the Arts Council England Catalyst grant, all donations made to us between now and 2019 will be matched. This means that your donation will have TWICE the impact! Visit our Support Us page or click the purple DONATE button on the top right of the page.
2017 was a fantastic year for us, full of concerts, competitions, festivals and events! Watch the video below to see some of our favourite moments from last year.
Hello!
Welcome to our new website! Browse our pages and tell us what you think. If you are looking for some music resources that are not available on this site yet, please visit our old website by clicking here. For any queries, give us a call or write to us at info@nottinghammusichub.org.uk.
Recent Tweets
RT @HenryWhipple1: Year 4's Guitar performance to parents this afternoon was extraordinary! Well done to our budding musicians who showcas…