Great Orchestra Experiment
Great Orchestra Experiment 2021
Thank you to all the wonderful Nottingham City Schools and pupils who took part in our very first virtual Great Orchestra Experiment!
We are delighted to say that GOE 2021 went as brilliantly as ever! We had 4,130 pupils representing 51 schools from across the city participate in the event.

This year, all KS2 classes were welcome to participate. There was no need for any instruments, and all singing elements were optional with no requirement to have learned or practised anything in advance so the whole event was fully inclusive!

As planned, there were two GOE performances each day from 12 – 16 July 2021, one at 10.00am and another at 1.30pm. We even had pupils joining in from their homes where they were self-isolating! We are very impressed by the school staff and pupils' dedication to making music.
Great Orchestra Experiment
The Great Orchestra Experiment is an annual event, featuring the Robin Hood Youth Orchestra and friends, for city pupils where they get to be part of the actual performance.
Each year, schools are sent invitations to join GOE. For the last four years, we have had around 30 schools participate in the event. GOE provides an opportunity for children, many of whom have never attended a live performance, to see an orchestra play and to participate with high quality musicians. This means that one of the most positive outcomes of GOE is cultivating a new audience for music and engaging with groups of all backgrounds.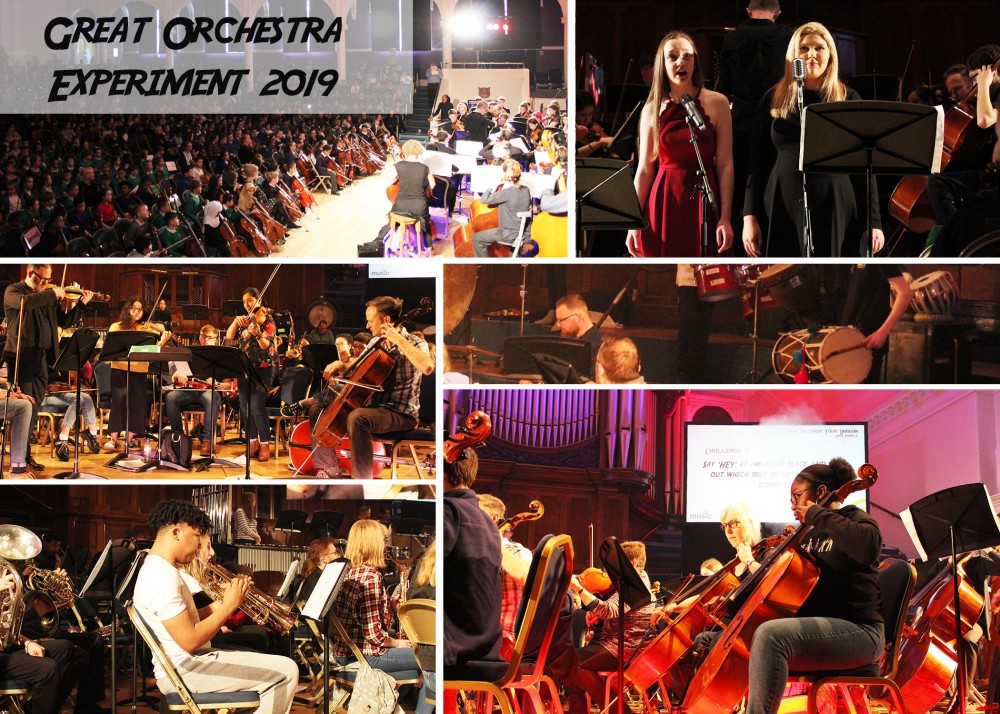 "
That was even better than playing on my X-box! I want to do more music now!
"
Student participant from GOE 2019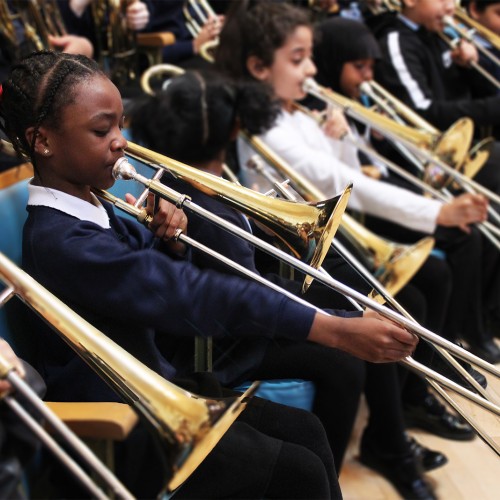 "
Just wanted to say how much I enjoyed this occasion - of course from the orchestral point of view - they were of an amazing standard and there is much talent to nurture - but also because of the skill and dedication of the staff in providing this interactive music event for primary school children. To see all of these young people engaged musically with their instruments and interacting with the orchestra - and thoroughly enjoying themselves - was wonderful.
"
Audience member/parent of participating pupil
Watch our promotional video from GOE 2015 to see how the concert plays out.
Due to Covid-19 limitations, we will not be able to hold GOE in the usual way this year.


We do, however, continue offering and organising exciting and fun music projects for the city's pupils so keep an eye on our website and social media!