Great Orchestra Experiment
Great Orchestra Experiment 2023
1366 children, 50 classes, 35 schools
What a fantastic Live GOE we've had this year! Thank you to all our schools that attended the live event on 22nd March 2023 at the beautiful Albert Hall.

"

The children were thoroughly engaged. Loved the journey through different countries and wide variety of music covered with points for listening in a child friendly format

"

Primary school staff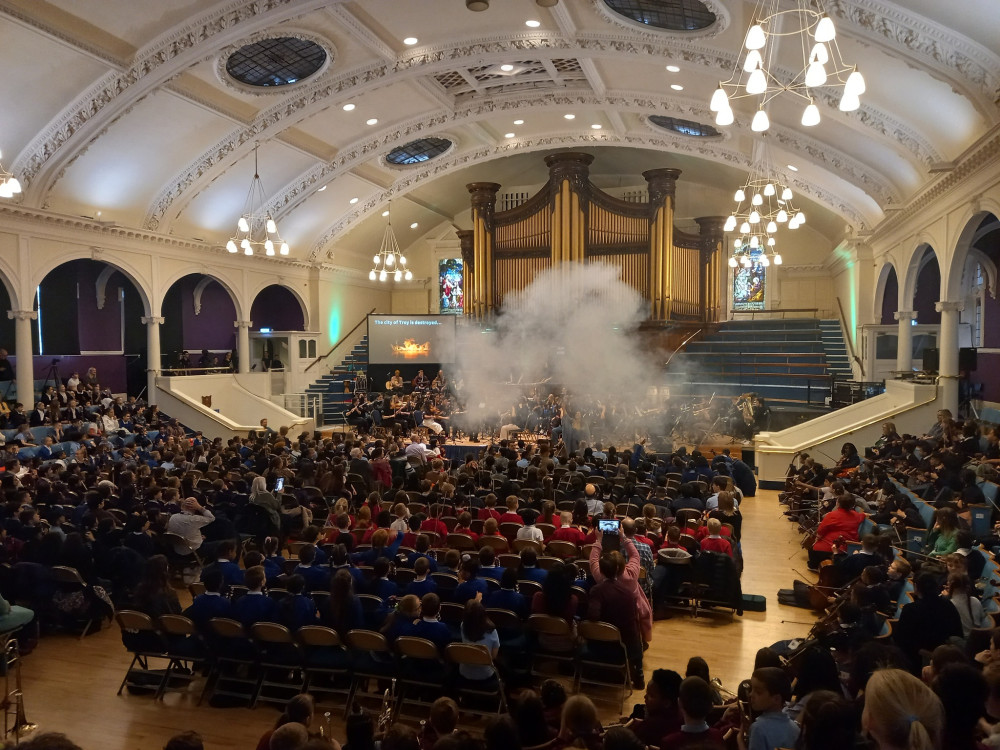 Virtual Great Orchestra Experiment
We had great online sessions in 25 primary city schools across Nottingham in the last week of March 2023. Nearly 1,700 children participated in these sessions, playing exciting and diverse musical pieces, solving challenges and learning more about music from across the world. Thank you to all the school staff that supported their pupils in schools - massive well done!
"
That was even better than playing on my X-box! I want to do more music now!
"
Student participant from GOE 2019
"
Just wanted to say how much I enjoyed this occasion - of course from the orchestral point of view - they were of an amazing standard and there is much talent to nurture - but also because of the skill and dedication of the staff in providing this interactive music event for primary school children. To see all of these young people engaged musically with their instruments and interacting with the orchestra - and thoroughly enjoying themselves - was wonderful.
"
Audience member/parent of participating pupil