Corporate Giving and Trusts & Foundations
Corporate Giving

A Massive Thank You!
We are delighted to welcome Windblowers and Bridgeway Consulting Ltd. as our very first Corporate Donors! Their support will help us continue providing life-changing music programmes for young people in Nottingham.
Bridgeway Consulting Ltd. is a consulting and contracting firm that covers many aspects of civil engineering and asset management. You can read more about the company by visiting their website. Windblowers is an independent music shop on Derby Road and if you're looking for sheet music or a wind instrument, it's definitely worth a visit! You can find out more by visiting their website here.
Companies like Bridgeway Consulting and Windblowers demonstrate their commitment to the local community by supporting us and playing their role in making our great city even greater. We're grateful for their support and excited to work together and make music make a difference!
We would also like to thank Capital One UK for their donation.
We believe that music makes a difference. As a registered charity and lead partner for the Nottingham Music Education Hub, we are committed to making music more accessible and inclusive. We support young people from across the city to develop their musical skills, and participate in diverse ensembles and performances, contributing to the life of our great city.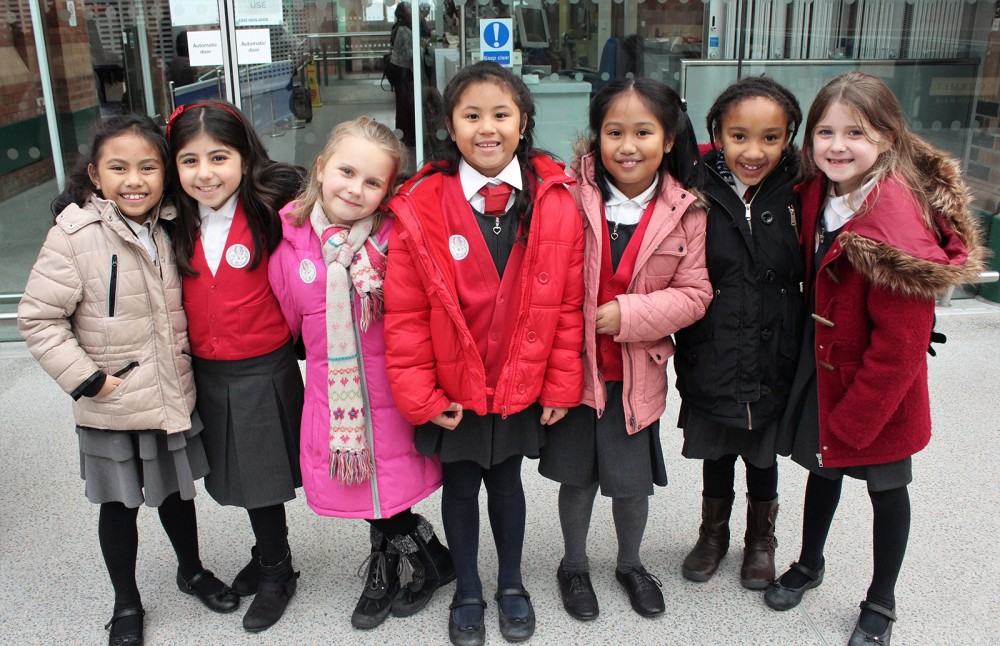 Music making is linked to improvement in information processing, language development, writing and reading skills, as well as personal and social development. Research also indicates that the benefits of music are even greater for disadvantaged young people. Unfortunately, these are the very groups who don't always get access to quality music making.
Prior to 2002, music making in the city was very limited, with only 15% of the schools providing an opportunity to learn to play an instrument. Nottingham Music Service (NMS) started its work on the principles of access, inclusion, quality, progression and civic engagement. Our strategies are designed to include children of all backgrounds, including those who do not have support for music making. We are now running or supporting music tuition programmes in nearly 80% of the primary schools in the city.

As a charity, we rely on the generosity of companies like yours to continue with our life-changing music programmes. Join our Corporate Giving programme and become one of our Business Partners. You can donate annually, or give one-off donations.
£250
Could staff an Area Band for 1 week

£500
Could help 10 children attend Music Camp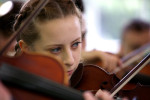 £1000
Could provide follow-on instrumental tuition for 3 children

Choose Own Amount
You can also choose your own amount to donate

We also offer opportunities to sponsor whole events. Please contact us at info@nottinghammusichub.org.uk for more information
A Win-Win Situation
While there is great satisfaction in knowing that your company is helping young people realise their potential, we see this as a mutually beneficial relationship. As an acknowledgement of your support, we offer:
A certificate and thank you note
Acknowledgment on our website and social media accounts
Electronic badge for your website to show your ongoing support for our work
Tickets to our events
A special musical performance by one of our NMS ensembles at your venue (for our higher-level partners)
Team building events, such as learning to play an instrument in one afternoon (for our higher-level partners)
Why Now?
It's the perfect time to donate! NMS is a recipient of Catalyst: Evolve, a grant from Arts Council England that matches all donations made to us between 2016-2019. This means that any sum you donate will automatically be doubled and have TWICE the impact!
Download our Corporate Giving brochure by clicking on the file below.
Trusts & Foundations
We are incredibly grateful to Trusts and Foundations that have devoted their energies to supporting projects in the arts. It is because of their support that we can expand the reach of our programmes and make sure that every child in Nottingham has the opportunity to make music with others.
A heartfelt thank you to the BBC Children In Need for their grant towards our Area Band-South, the Foyle Foundation for their grant towards our Great Orchestra Experiment 2018 and the D'Oyly Carte Charitable Foundation for their grant towards Area Band-East.
We also want to thank the Andrew Lloyd Webber Foundation for their grant to our Robin Hood Youth Orchestra (for the 2018-19 project) and the Ernest Cook Trust for funding the RHYO Intermediate Orchestra (2018-19). We look forward to an exciting year ahead full of powerful and joyous music making!

We would also like to thank the Bernarr Rainbow Trust, the Angus Allnatt Charitable Trust, and the Leeds Building Society Charitable Foundation for their support.
"
I may still be one of the quietest players in the orchestra but music school has definitely given me more confidence over the last 2 an a bit years. You've given me some amazing once in a lifetime experiences, which I'm sure I will never forget!
"
Emily, RHYO participant
77%

of primary schools in Nottingham have a whole class instrumental teaching programme run or supported by Nottingham Music Service against a national average of 58%

Donate

8,000+

Pupils are learning to play an instrument in Nottingham, compared to around 650 in 2002

Donate

33%

of young musicians in the city have progressed to National Qualifications Framework Level 1 compared to a national average of 16%

Donate