Progression Framework for Music KS1-2
Nottingham Schools Trust and Nottingham Music Hub have developed a Music Progression Framework for KS1-2: a carefully sequenced progression route integrating the work of schools and the music hub into a city-wide framework where all aspects work together, meeting both the requirements of the national curriculum for music and the DfE National Plan for Music Education.
City schools are welcome to download a copy of the framework (click above) and adapt it for their use as long as they give credit to Nottingham Schools Trust and Nottingham Music Hub. Editable and up-to-date versions of the framework will be made available at a shared site along with resources. Continue reading for more info.
The framework outlines carefully sequenced learning across key stages 1 and 2, and is designed as a city-wide approach that can be interpreted and delivered in different ways. There is no pressure for any school to use it, but we hope it will be helpful for schools in light of the new Ofsted framework, as the framework shows carefully sequenced progression and clarifies how music hub initiatives and extra-curricular activities are part of an integrated whole.

The common framework will also make it easier to develop common resources and CPD. We are inviting schools with good resources for particular areas of this framework to upload them to a shared site, so that over time we build a rich, shared resource base tied to agreed progression mileposts cross the city.
For access to the shared site or more information on the framework, please contact Helen Murray at helen.murray@nottinghammusichub.org.uk
The framework has been developed and refined by staff from: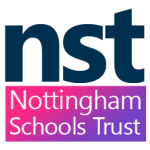 Nottingham Music Hub

The Nottingham Schools Trust
Bluebell Hill Primary School
Carrington Primary School
Claremont Primary School
Crabtree Farm Primary School
Djanogly Sherwood Academy
Fernwood Primary School
Greenfields Primary School
Haydn Primary School
Heathfield Primary and Nursery School
Melbury Primary School
Middleton Primary and Nursery School
Mellers Primary School
Nottingham Academy Primary
Portland Spencer Academy
Radford Academy
Robin Hood School
Rosslyn Park Primary and Nursery School
Scotholme Primary School
Seely Primary School
Southglade Primary and Nursery School
Southwold Primary School and Early Years Centre
Walter Halls Primary School
Westglade Primary