Certificate for Music Educators
The Certificate for Music Educators (CME) is an accredited qualification, validated by Trinity College London, and run by the combined Music Education Hubs for the East Midlands (MEHEM)
The MEHEM CME programme was started in 2013 as an in-service route for music educators without prior teacher training to help them gain the required skills to ensure that children in schools have high quality learning experiences.
Nottingham Music Service, as part of MEHEM, has gone one step further and used the CME qualification as the foundation for a one-year full time trainee programme. This programme is especially helpful for people just starting their careers. The trainees work in schools alongside experienced staff and complete their certification while gaining teaching experience. The CME has brought the music hubs in the East Midlands together and created a platform for great partnerships and exciting music making opportunities.
MEHEM is one of the most successful CME centres in England, and as of July 2016, over 70% of all CME graduates in the country have come from the MEHEM course.
Reading Resources for CME Learners
Please find below reading material for CME. You can click to download files as you need!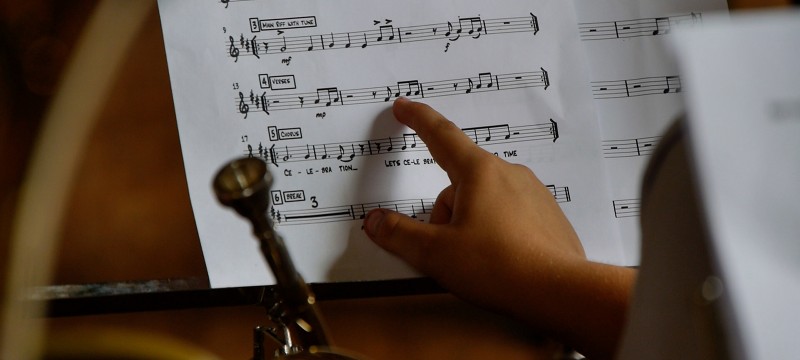 Introducing the Certificate for Music Educators
The first to play an instrument in her family, Sophie* decided to pursue a Bachelor's degree in Music. One module in particular – Music & Education –struck a chord with her.
Following university, Sophie started a job as a trainee helping teach pupils to play an instrument, but she was disappointed by the lack of progression routes available at that organisation. Which is why when Sophie found out about the CME trainee programme offered by Nottingham Music Service, she decided to pursue it. It gave her the chance to do just what she wanted: teach others and learn to be a better teacher at the same time. She could get her Certificate for Music Educators (CME) while working with qualified, skilled staff and gaining valuable experience on the ground in schools.
After successfully completing the programme, Sophie accepted a role as an instrumental teacher with Nottingham Music Service in 2016. "I don't think I would feel confident leading lessons this year if I hadn't done the CME," said Sophie.
To find out more about our CME programme, email info@nottinghammusichub.org.uk
* Name has been changed to maintain anonymity
PGCE Primary Music Resources (March 2018)
Please enter the password to access material and resources from PGCE Primary Music session
View