RHYOInterconnect is perfect for Nottingham city children, where members have a great opportunity to meet new friends, and play fun and exciting music!
Who is RHYO Interconnect for?
9-14 year old students who can play at around Grade 1 - 4 Level.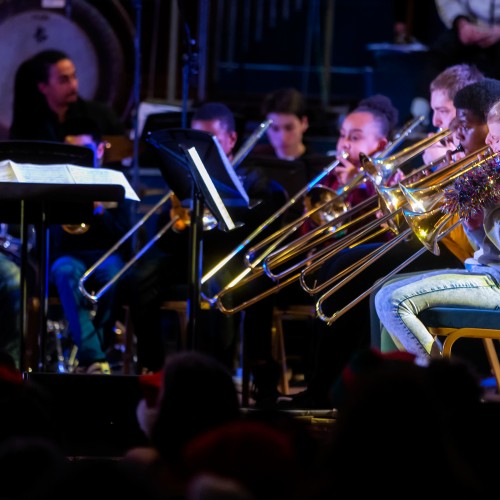 September 2020 enrollment
New Members
We would love to welcome new members to RHYO connect, If you are interested in joining please complete the enquiry form below.
Please note that RHYO is funded to support young people studying or living within the Nottingham City boundaries and therefore, priority is always given to these pupils.
If you live and study outside Nottingham City, you may still apply, however please note that we may be unable to offer you an opportunity to play in RHYO. In this case, please contact Nottinghamshire Music Hub, the county music hub, which may have more music making opportunities available.
Returning Members
Please look out for the enrollment form for September 2020, this will be send to you via email at the beginning of September.
RHYO Ensemble Fees
For young people living or studying in the city, the annual cost of joining any RHYO ensemble is £48 (£11 concessions). Please note that you only have to pay one annual fee but can be part of more than one Music Hub ensemble.
For young people living AND studying in the county, please note that the annual cost of joining a RHYO ensemble is £90.