Nottingham Music Hub has various strategies to support the learning of students and help them gain accreditation.
As part of our ongoing support, we provide opportunities to gain Music Medals and accreditation through Grade Exams.
Music Medals
Music Medals are assessments and teaching resources from the Associated Board of the Royal Schools of Music (ABRSM). Young musicians participating in Area Bands are given the opportunity to work toward a Music Medal, earning a music qualification at just 9-10 years old.
There are five progressive levels – Copper, Bronze, Silver, Gold and Platinum. Most of our children gain the Bronze Music Medals.
Students have to complete three tasks for this award.
1. Ensemble
Students will learn a piece throughout the year and take part in a public performance (such as Christmas in the City, or Light Night) which is filmed and sent to ABRSM for assessment. NMH has negotiated with ABRSM to accredit several of our Area Band pieces to form the ensemble part of the assessment.
2. Solo
The candidate plays one piece from the solo repertoire list for his or her instrument and medal. Students learn this with, and are then assessed by, their instrumental teacher in school time.
3. Option
The candidate selects one option test from a choice of four:
◦ Call & response
◦ Make a tune
◦ Question & answer
◦ Sight-reading
Each test helps to build musicianship skills yet candidates can play to their own individual strengths. Again this is assessed by their teacher and then sent to ABRSM for verification. (The solo and option assessments are usually held between March and June).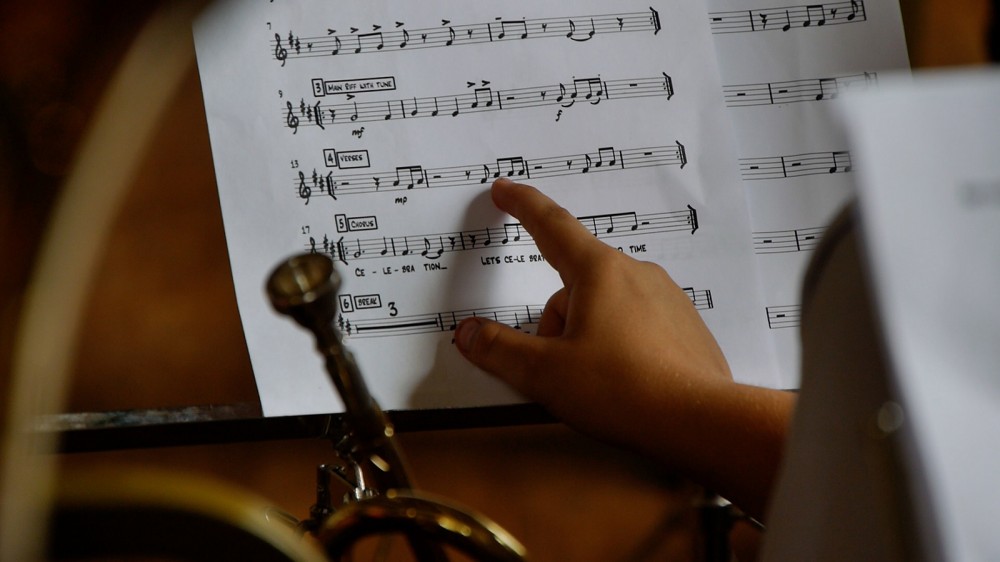 ABRSM Grade Examinations
In addition to Music Medals, we also offer support to our continuing students to take Grade examinations for the above exam boards. Students at the appropriate level who are taught in city schools by our core teaching team are eligible to take these exams in the July of each academic year. NMH supports this by helping with the cost of exams and by providing workshops in the lead up to the exams.
168 students sat an exam through the music hub this year and 95% of them achieved a pass rate, an improvement from last year's 87%. A massive congratulations to all the young people who achieved accreditation this year.
For more information on music accreditation and exams, please contact our staff at info@nottinghammusichub.org.uk