Band Factory is for solo artists and bands, the perfect opportunity to get together with other young people and play the kind of music you love. Nottingham Music Hub not only provides you with the space to practice, it lines up performances opportunities and helps you find the right instrumentalists to make your own band!
We provide rehearsal space and guidance on performance, composition and playing skills from specialist musicians. Rehearsals are peer-led but we help you improve your skills and become better musicians. Solo artists and bands are both welcome!
Band Factory members also get a chance to take part in music competitions such as Noise from the Next Generation and the Young Creative Awards. They also get performance opportunities at concerts and festivals.
Did you know our Band Factory artists and bands have won awards and prizes including Confetti recording sessions, Young Creative Awards and artist management by YMCA Digital? Artists and bands have also performed at venues such as Rough Trade, the Maze and at the YCA Awards Night at Nottingham Contemporary.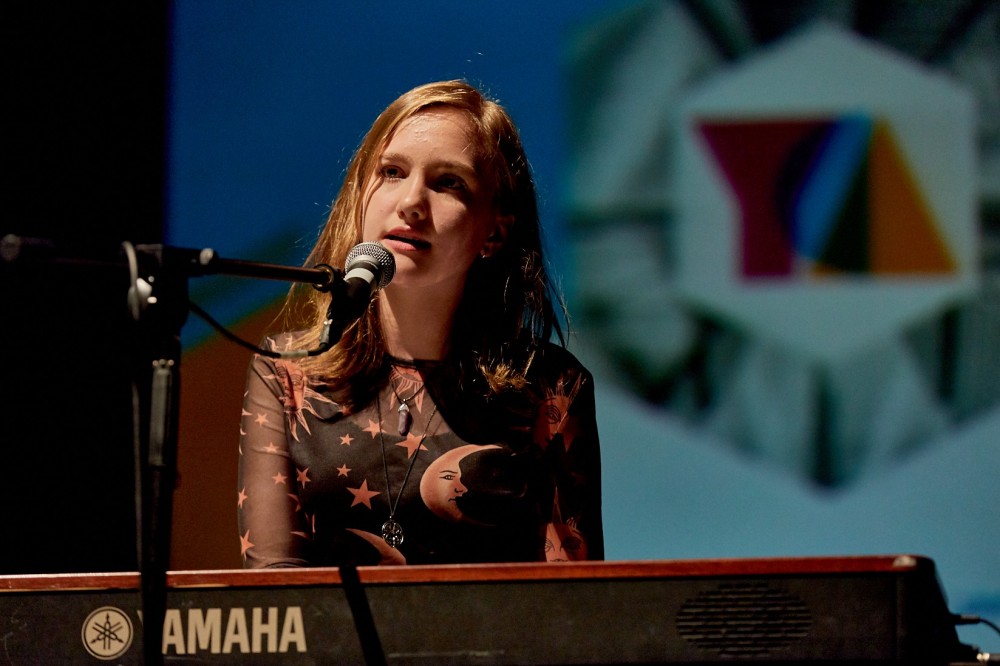 Who It's For:
11 – 19 year olds. You can play any instrument but the most common ones are guitar, bass guitar, drums, keyboard and vocals. You need to bring your own instruments, however the rehearsal rooms are equipped with drum kits, amps and PA's.
Where & When:
Saturdays at Nottingham College (Clarendon). There are two available sessions: 9 am - 11 am, and 11 am - 1 pm

How to Get Here:
Nottingham College, Clarendon Campus
Pelham Avenue, NG5 1AL
Car: Nottingham College, Clarendon can be accessed directly from the A60, Mansfield Road
Tram: The college is a 10 minute walk from the Forest tram stop
Bus: From Nottingham City Centre take Nottingham City Transport's Brown, Lime or Purple line
Fee Payments
For young people living or studying in the city, the annual cost of joining any Nottingham Music Service ensemble, including Band Factory, is £48 (£11 concessions). Please note that you only have to pay one annual fee but can be part of more than one ensemble (for example, if you participate in Band Factory and RHYO Connect, you would still pay the same flat fee).
For young people living AND studying in the county, please note that the annual cost of joining any of our ensembles is £90.
We're happy to announce that now you can make payments online! Click button below. For further enquiries, please give us a call or email info@nottinghammusichub.org.uk
"
The Music Service has made a huge difference to my life, as a parent of a child involved with Band Factory. From the Sing City competition where it all started, to Saturday morning music school, with Band Factory, to gigs all over town including iconic venues such as the Albert Hall, the Royal Concert Hall, the Council House, Rough Trade, Peggy's Skylight and many more. It is a great organisation for musical young people to get involved in. Above all, it brings music into all our lives! Our house is always full of music, rushing to gigs, rehearsals, liaising about equipment, playlists, timings, creating a sense of responsibility, reliability, and creativity. I have been to concerts and venues I would never previously imagined, so we mustn't forget or underestimate the impact music has on us parents as well as our children.
"
Parent of Band Factory participant
All Band Factory members need to understand and sign a contract detailing rules of conduct. Download and read file below. Please bring a signed copy of the document on your first rehearsal.