Young Creative Awards is Nottingham's biggest creative event of the year. Open to young people (ages 11 - 24) living or working in Nottingham City, the competition showcases 11 categories including Music, Photography, Graphic Design and more.
Thank you so much to everybody who has taken the time to enter the 2022 Young Creative Awards and a massive congratulations to the winners of YCA 2022!
Young Creative Awards 2022 Winners - Music
11-15 Category: Muskan Goyal (age 15) – Nottingham High School
16-18 Category: Oscar Marshall (age 16) – Confetti
19-24 Category: Eli Ellis (age 21) – Nottingham Trent University/Confetti
YCA is an amazing opportunity for young people in Nottingham City. By submitting your work to the annual competition, you could win cash, meet industry experts, see your name on a big screen at the awards show and more! Open to all 11-24 year olds within the city boundaries, the awards give you the chance to show off your skills across a wide variety of creative categories: Digital and Animation, Design and Architecture, Creative Writing, Dance, Drama, Fashion and Textiles, Film, Graphic Design, Music, Photography, Theatre and Visual Arts. For more information, visit the YCA website.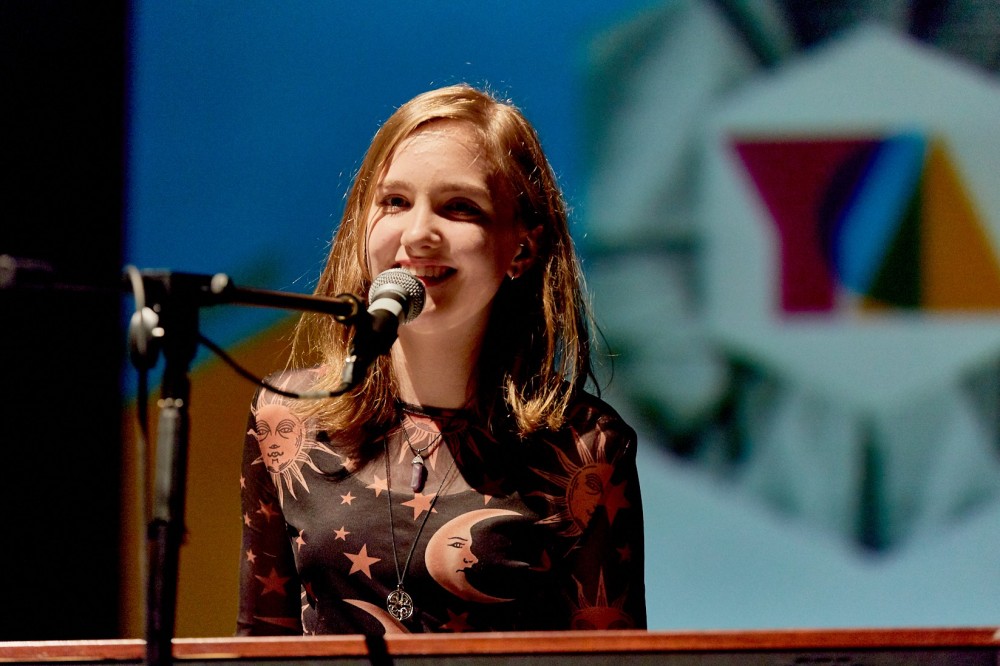 Nottingham Music Hub is proud to sponsor the Music Category for the Young Creative Awards (YCA). We are linked to the competition through our Noise from the Next Generation, a live music competition for young people in the city. All entrants to our competition also get automatic entry into YCA. Although this year due to the pandemic we are not holding the Noise from the Next Generation (NNG) the way we used to, we will still be offering support and opportunities for young people in the city to make music, enter YCA and improve their musical skills!
YCA 2021
The YCA Music Category awards for 2021 were:
11-15 Category: Oscar Marshall
16-18 Category: Samantha Atkinson (former Robin Hood Youth Orchestra member)
19-24 Category: Jonathan Ewers
A massive well done for surviving the continuing lock-downs and making music through it all!