UFO Launch Event for NMS
10 September
UFO Launch Event for
Nottingham Music Service's 21st Birthday
The out-of-this-world UFO Orchestra Nottingham is back after nearly three years! Their first live performance since the pandemic will be the launch event for Nottingham Music Service's 21st Birthday Celebrations this year.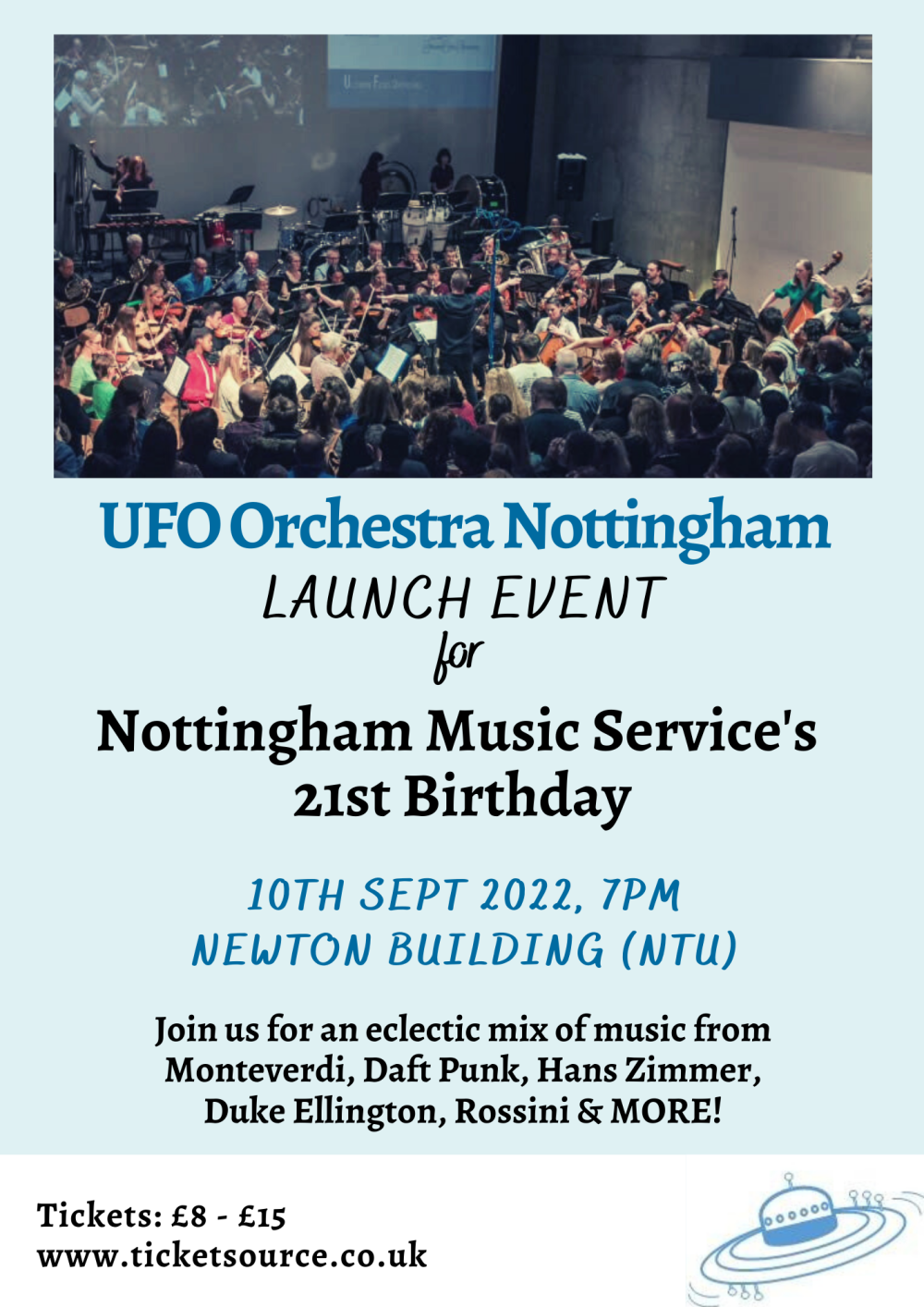 Join us at the Newton Building, Nottingham Trent University on 10th September 2022 at 7 PM.
Tickets are available now, click here to get yours now!