Summer Sing 2022
Thank you to everyone who made Summer Sing such a success this year! 433 city pupils from 18 schools across Nottingham City took part in this wonderful event.
After a gap of two years, we are thrilled that our Summer Sing went ahead this year and we were able to have live performances. The event was led by the internationally renowned acapella vocal group, Apollo 5, and included workshops and performances on 21st June at the beautiful Albert Hall, Nottingham.
Thank you to all the schools that participated in Summer Sing, as well as the wonderful family and friends who came to see the performances featuring not just the amazing Apollo 5 but their children as well!

Find out more about Apollo 5 on their website here!

Summer Sing is for Keystage 1, 2 and 3 choirs and singing groups in Nottingham City Primary Schools as well as secondary singing groups from Years 7 - 9!
Fees & Payment
This is event is FREE for schools who buy NMS instrumental services and is available to other schools for £150. This cost is inclusive of all the above workshops and performances. Places are initially limited to 30 children per school. We may be able to offer more places, which will be confirmed after the booking deadline.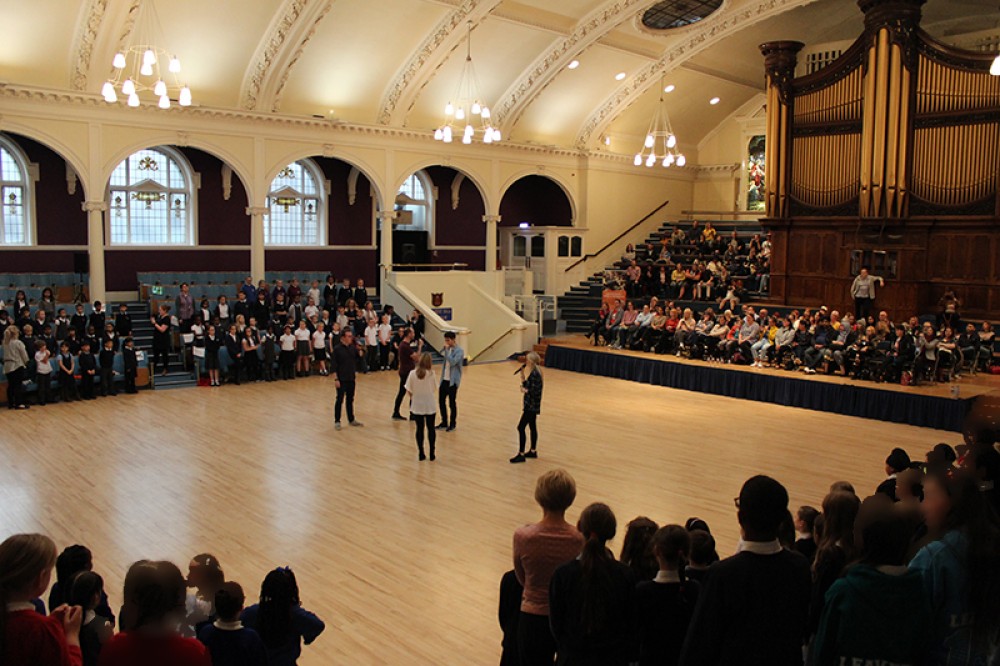 "
Wow what a treat! We had an amazing time at the Summer Sing. The professional singers, Apollo5 were amazing. The children left buzzing!
"
Rosslyn Primary School (via Twitter)