Summer Celebration Concert
Our Summer Celebration Concert this year was FANTASTIC! With more young people participating than ever before, the concert was sold out days before the actual event. A massive thank you to the wonderful audience, the Albert Hall staff and of course, our performers, for making it an evening to remember.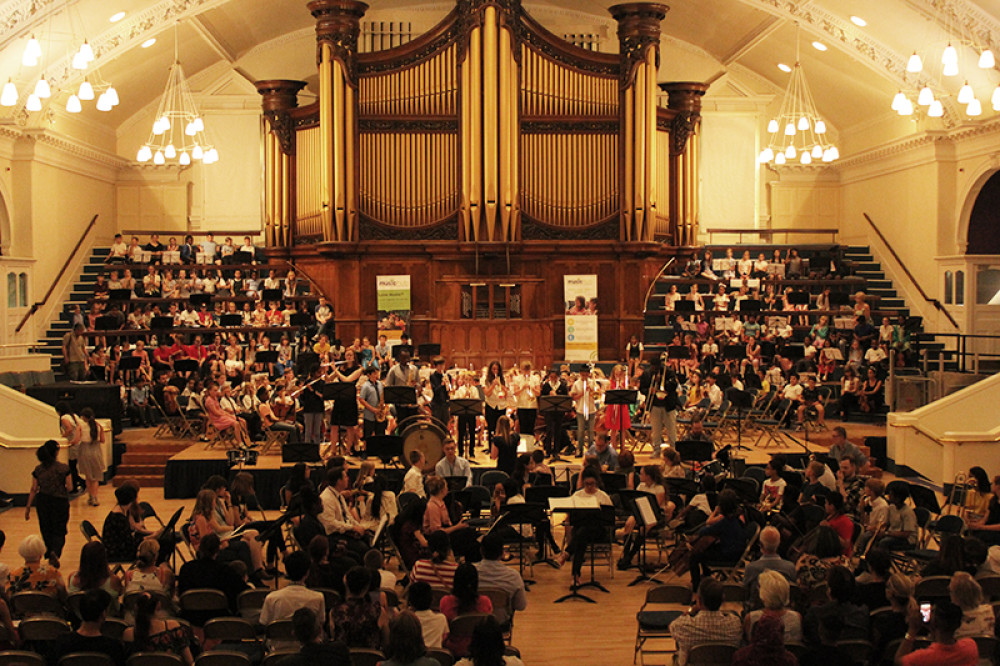 This year's Summer Celebration Concert featured the incredible RHYO Intermediate Orchestra, RHYO Connect (brass/wind) and RHYO Connect (strings) along with Friday Follow-On participants, Band Factory and our wonderful Area Bands. The young people have been hard at work all year and it was fantastic to celebrate their passion and zeal for music at the concert.
The concert took place on June 27, 2018 at the Albert Hall at 6:30 pm and we had a fully packed hall. We hope everyone who attended had a wonderful time!