Sing City is our annual competition for singers aged 11-19 who attend Nottingham City secondary schools, academies and colleges. It's an exciting opportunity for young people to show off their talents and shine on stage.
Sing City 2019
The Sing City 2019 Final was held at Nottingham College (Clarendon) on Nov 21, 2019. We had a dazzling set of performances by the 10 finalists, singing a wide variety of musical styles and genres. The judges had a difficult time deciding but the winners were finally announced: Shania Cruz and Caitlin McDonnell. Shania will be performing at the Albert Hall on Dec 3, 2019 at our Christmas in the City concert while Caitlin will be performing at the Royal Concert Hall event on Dec 11, 2019.
We're also excited to announce that all Sing City 2019 Finalists will have a chance to perform together at the Royal Concert Hall along with our Robin Hood Youth Choir.
A huge thank you to everyone who participated and made this event so amazing.
Heats 2019

Sing City Heats this year were held at College Street Centre on November 12. We had a total of 28 singers this year, representing 12 secondary schools and colleges across Nottingham City. The quality of singing was exceptional, and the judges had a hard time selecting the finalists.
Ten of the entrants qualified for the Final. The finalists for Sing City 2019 are: Amber Glenn, Anne-Marie India Kaur Sanghera, Caitlin McDonnell, Chrissy Parkin, Jack Brown, Lois Asaglo, Lowri-Ffion davies, Nikola Jarosz, Shania Cruz and Tia Pendlebury
The workshop this year was with the amazing Rob Green.
Sing City 2019 Judges!
Rob Green
Nottingham-based singer/songwriter Rob Green has drawn upon the varied genres of music he grew up with – including soul, RnB, indie and rock, to inform his own distinctive sound and style. His latest EP - ROB.GREEN EP debuted in the Top 40 of iTunes Album Chart in it's first week (and #3 in iTunes RnB Chart).
Aurelie Guinard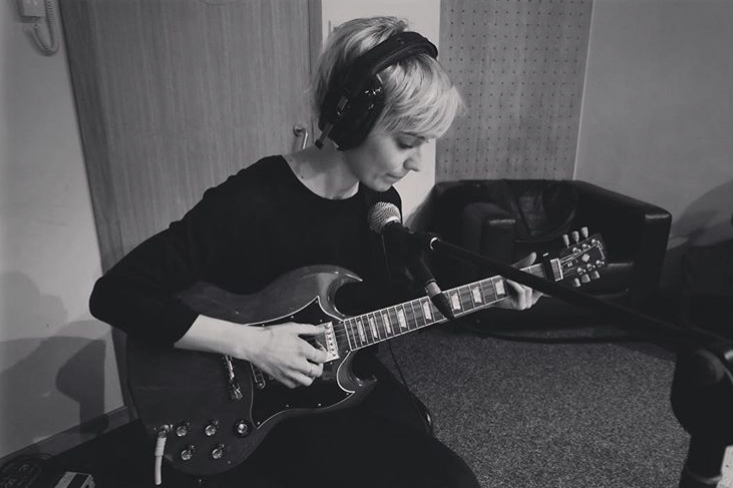 Aurélie has been has been writing music and performing in Nottingham for over 10 years. During this time, she has recorded and released three records and collaborated with many artists, including Natalie Duncan and Sura Susso. Aurélie teaches singing and song-writing to young people and adults and writes plays for children.
Sing City is an exciting annual competition that offers great professional development opportunities and the chance to perform at the beautiful Albert Hall and the Royal Concert Hall.
The competition has three parts: all eligible entrants perform in a first round of Heats, after which the judges choose the finalists. All finalists then have a workshop opportunity with a professional singer who can guide them on how to improve their performnce. All finalists then compete in the Final, and judges decide the top 2-3 singers. The winners of Sing City then get to perform at our Christmas concerts and other events!
Sing City 2018

We had an impressive 24 contestants compete in the Heats this year! It was a brilliant evening full of talent and great vocals. Of the 24 entrants, 13 were selected as the finalists. After a great final in which each singer performed two songs, we had three winners who will be performing at our Christmas in the City concerts on Dec 4 and Dec 12, 2018.
We wanted to congratulate all the singers and let them know how proud we are not just of their talent but their courage as well. We also want to thank all the friends and family that came to support the singers!

Sing City 2018 Winners
A HUGE congratulations to the Sing City winners: Kensey Willow Petschow, Lauren Slater and Holly Alton!
The final was held at Nottingham College (Clarendon) on Nov 22, Thursday. We also want to thank Andy Oakley and the other staff at Nottingham College that helped us with our event. The stage looked great and we all had an amazing time!