Sing City
14 November and 23 November 2017
Sing City is our annual competition held in November for singers aged 11-19 who attend Nottingham City secondary schools, academies and colleges. It's an exciting opportunity for young people to show off their talents and shine on stage!
The competition is also a great opportunity to get constructive feedback from music professionals. Winners get brilliant performance opportunities at our Christmas concerts in Albert Hall, Nottingham and the Royal Concert Hall. Entry to the competition is free, so what are you waiting for?
Dates to Remember:
Deadline for Entries: November 10, 2017, Friday
Heats: November 14, 2017, Tuesday @ College Street Centre (NG1 5AQ), 6:30 pm
Workshop: November 18, 2017, Saturday @ Nottingham Academy (Greenwood site - NG3 7EB), 9:30 am - 1:00 pm
Final: November 23, 2017, Thursday at NCN - Clarendon campus (Pelham Ave, NG5 1AL), 7:00 pm

You can ask music teachers at your school for advice. They're often very helpful and can help prepare you for the competition!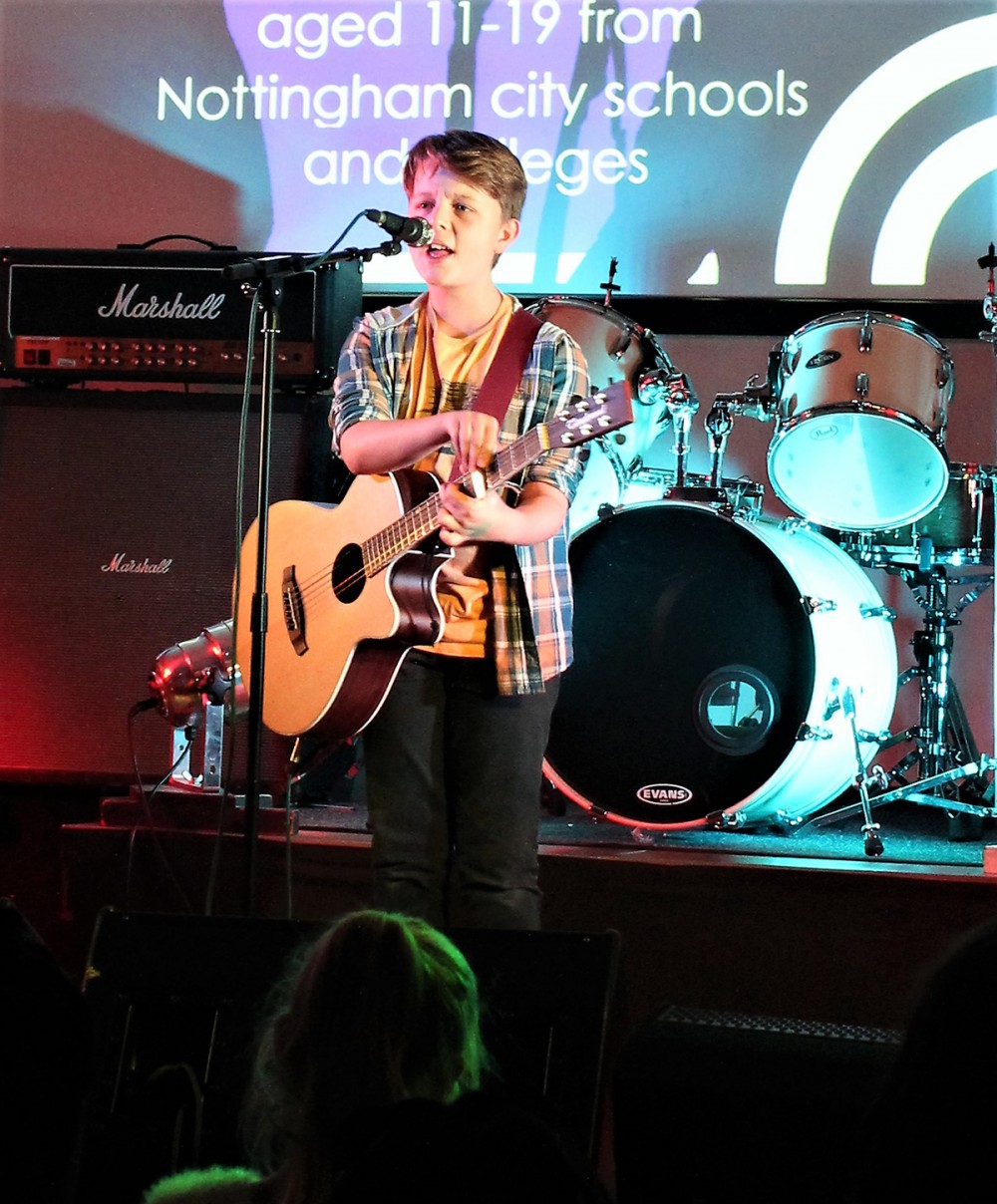 Eligibility Criteria:

You can enter the competition if you:

1. Are between 11 to 19 years of age (secondary school years 7 - 13 only or equivalent)

2. Attend a Nottingham City school, academy or college (the full list can be found in the application form)


To Apply:
Download the Sing City Application form by clicking the file below. All you have to do is complete the form and post it to: Nottingham Music Service, College Street Centre, College Street, Nottingham, NG1 5AQ or e-mail the completed application to info@nottinghammusichub.org.uk. If you have any questions or concerns, just pick up the phone and give us a ring! We'd love to hear from you and help out.

Sing City 2016 - Congratulations to our Winners!
We had a lot of fantastic singers at last year's Sing City. Well done to all contestants and congratulations to our winners Matthew, Ellie, Simran and Kelsey!