Sing City is our annual competition for singers aged 11-19 who attend Nottingham City secondary schools, academies and colleges. It's an exciting opportunity for young people to show off their talents and shine on stage. We had a BRILLIANT competition this year and look forward to next year.
Sing City 2018
We had an impressive 24 contestants compete in the Heats this year! It was a brilliant evening full of talent and great vocals. Of the 24 entrants, 13 were selected as the finalists. After a great final in which each singer performed two songs, we had three winners who will be performing at our Christmas in the City concerts on Dec 4 and Dec 12, 2018.
We wanted to congratulate all the singers and let them know how proud we are not just of their talent but their courage as well. We also want to thank all the friends and family that came to support the singers!

Sing City 2018 Winners
A HUGE congratulations to the Sing City winners: Kensey Willow Petschow, Lauren Slater and Holly Alton!
The final was held at Nottingham College (Clarendon) on Nov 22, Thursday. We also want to thank Andy Oakley and the other staff at Nottingham College that helped us with our event. The stage looked great and we all had an amazing time!

Sing City 2018 Finalists
Amelia-Iris Woodward, Anne-Marie India Kaur Sanghera, Holly Alton, Jak Brown, Kensey Willow Petschow, Khushmeet Kaur, Kya Tian Britten, Laura Shaw, Lauren Slater, Lowri Ffion Davies, Olivia Munday, Phoebe Paxton & Shania Cruz went through to the finals. They also had an individual workshop with the fabulous Nottingham singer / songwriter Rob Green!
Eligibility Criteria:

You can enter the competition if you:

1. Are between 11 to 19 years of age (secondary school years 7 - 13 only or equivalent)

2. Attend a Nottingham City school, academy or college (the full list can be found in the application forms)
To Apply:
1. You can apply online via our super easy form here. Just remember to send us your backing tracks via email and download the Parent Consent form below.
2. You can also apply by download the Sing City Application form by clicking the file below. You can complete the form and post it to: Nottingham Music Service, College Street Centre, College Street, Nottingham, NG1 5AQ or e-mail the completed application to aisha.iqbal@nottinghammusichub.org.uk.
If you have any questions or concerns, just pick up the phone and give us a ring! We'd love to hear from you and help out.

Key Dates to Remember:
Deadline to submit your forms & backing tracks: November 9, 2018 (FRIDAY)
Sing City Heats @ College Street Centre: November 13, 2018 (TUESDAY) - Sound check at 5.30 PM, Performances begin at 6.30 PM
Workshop for finalists @ Nottingham College: November 17, 2018 (SATURDAY) - 9:30 AM - 12:20 PM
Sing City Final @ Nottingham College: November 22, 2018 (THURSDAY)
More exciting news ...
Winners of the competition will get to perform at one of our Christmas in the City concerts. Please diary in both dates for now!
December 4, 2018 at Albert Hall, Nottingham
December 12, 2018 at Royal Concert Hall
Sing City Workshop with Rob Green
All Sing City entrants who make it to the final will attend a workshop with Nottingham star Rob Green! The workshop will be held at Nottingham College (Clarendon campus, Pelham Avenue, NG5 1AL) on November 17, 2018 (Saturday).
It is an incredible opportunity for young people to meet and learn from Rob. Rob has drawn upon the varied genres of music he grew up with – including soul, RnB, indie and rock, to inform his own distinctive sound and style.
His self-titled ROB.GREEN EP debuted in the Top 40 of iTunes Album Chart in its first week (and #3 in iTunes RnB Chart). He has won international critical acclaim for the innovative, continuous shot music video for Blue - the EP's debut single. Rob has become revered as a live performer - performing 100 fixtures in a single year at festivals across UK and Europe!


Sing City Final
The final will be held at Nottingham College (Clarendon campus) on November 22, 2018. Finalists are welcome to invite their family, friends and supporters to the event. There will be no tickets but donations are encouraged to support our work as a charity in Nottingham City!
We have fantastic judges for the event. See below for more information!
Lincoln Jean-Marie
Lincoln is an award winning MOBO Artist, who runs his own music production limited company. He has extensive experience in music production and teaching singing and performance techniques.
Lincoln has toured as a backing vocalist in George Michael's band as well as Robbie William's band. He has also toured as a principal singer on Strictly Come Dancing Tour across the UK.
Sarah Knight
Performing since the age of 4, music is a big part of Sarah's life. Since she was 14 years old, Sarah has been performing with bands as a backing and lead vocalist. She has performed in venues such as The Palladium, The Cavern, and The Royal Concert Hall and has also performed live on radio.
She studied music for five years, gaining a degree in Sonic Arts. Currently, she performs regularly with her own band 'The Sarah Knight Band' and also does session work for producers.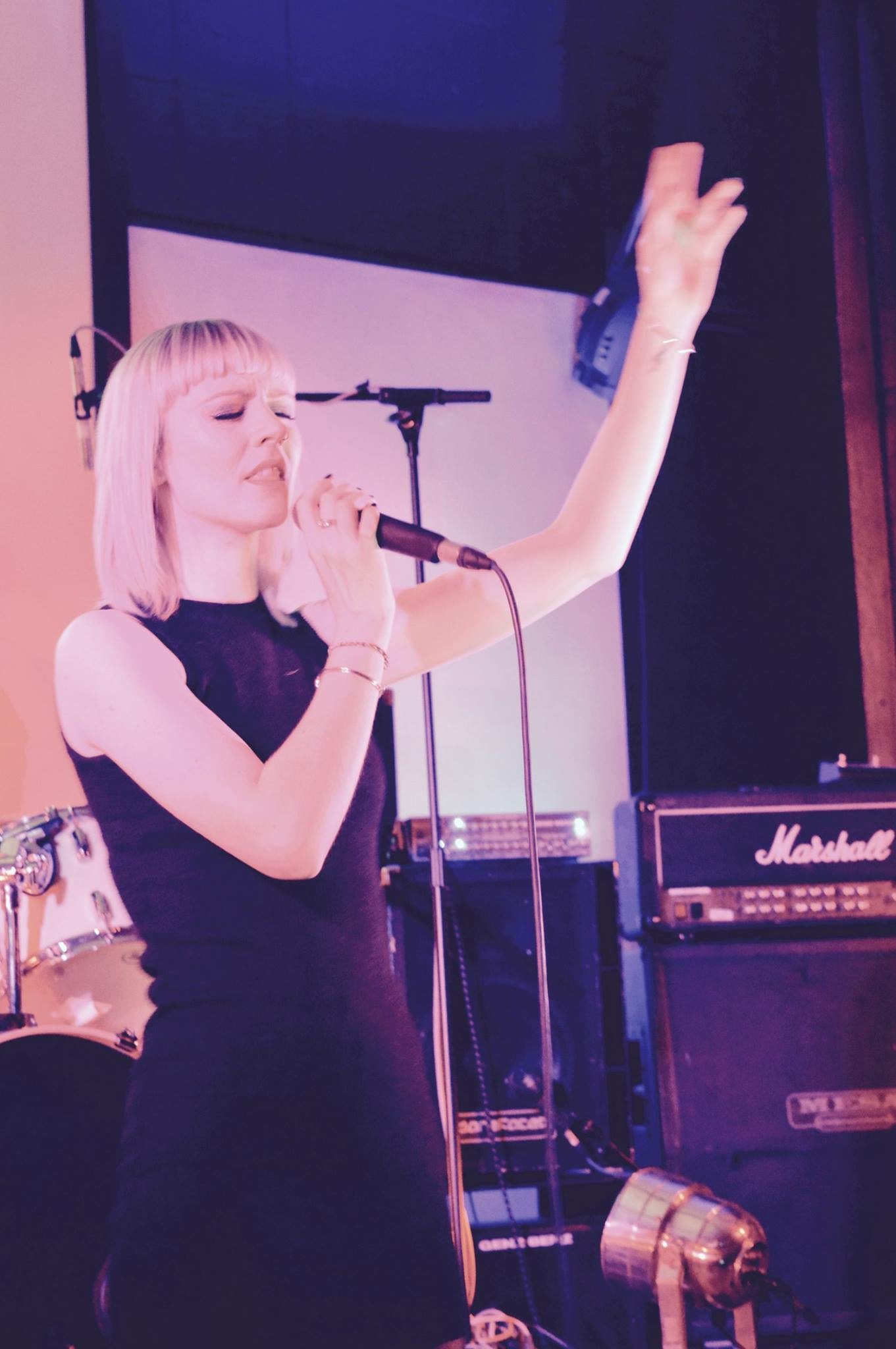 Sing City 2017
Sing City was fantastic last year, with 21 talented singers taking part in the first round of Heats and 10 of them going on through to the Final. A big shout out to all the young people who entered the competition and their family and friends who came to support them.
The winners for Sing City 2017:
Adara Mae Gonzalez Pillay, Alice Dee and Helene Haliloglu
Adara and Helene performed at our Christmas in the City concert at the Royal Concert Hall on December 12, 2017, and Alice sang at our Christmas in the City concert at the Albert Hall on December 4, 2017. All three were exceptional and we are so proud of them!