Noise from the Next Generation
Noise from the Next Generation

Noise from the Next Generation (NNG) is an exciting competition for young people making music in Nottingham City. It is absolutely free to enter and winners get amazing prizes including artist management, recording time and performance opportunities!
Noise from the Next Generation 2020
We are very excited to announce that the competition is now open for entries! Open to solo artists and bands, this is an amazing opportunity for young musicians to develop their skills, learn about the music industry and get tips from professionals. The competition is for bands/artists/acts that have a majority of members who live, study or work within the Nottingham City boundaries. This means that you may live outside the city, but as long as you attend a school, college or university within the city or work within the city limits, you may still enter the competition!
There are 2 categories for different age groups: 11-15 and 16-18.

Key Dates to Remember
Entry Deadline: February 14, 2020 Please make sure that you have sent in your entry form by midnight on this day! Remember, all band members have to submit a form individually.
NNG Heats: February 27, 2020 All eligible entrants (from both age categories) will compete in the first round of Heats at Nottingham College (Clarendon).
NNG Workshop: February 29, 2020 All finalists from the Heats will attend a workshop with singer songwriter and producer Nina Smith, and Cradle of Filth's Richard Shaw, to help polish their act! The workshop will be held at Nottingham College (Clarendon).
NNG Final (11 - 15 Category): March 3, 2020 The final for the NNG 11 - 15 Category will be held at Sobar! The event will be open to the public and ticketed.

NNG Final (16 - 18 Category): March 5, 2020 The final for the NNG 16 - 18 Category will be held at Rock City, one of the best music venues in town! The event will be open to the public and ticketed.

Prizes
This year as always, we have some FANTASTIC prizes for our NNG winners, including recording time at Confetti, recording time at YMCA Digital, interview with LeftLion and more. Read last year's interview with one of the NNG winners Tilly Greentree in the LeftLion.
How to Enter NNG
All you need to do is fill out the NNG Entry Form by clicking here or downloading the paper copy (see below). You can email the completed form to info@nottinghammusichub.org.uk OR post it to Nottingham Music Service, College Street Centre, College Street, Nottingham NG1 5AQ
Please note that if you are filling out the online form this year, only ONE band member needs to complete the NNG 2020 Entry Form first. Later, we will email that member a link to a shorter form which all members of the band will need to fill out. All solo artists need to fill out just one form.
Workshop Mentors
Nina Smith

Nina Smith loves Nottingham. Her music and inspiration stem from CRS Studios, where she learnt her craft. Her use of social media is rooted in the city and its people. Most of her songwriting takes place in London, with Producer Yoad Nevo (Sia/Sugababes/Goldfrapp) and his Nevosound studio.

 Her tone is reminiscent of early Janet Jackson, but her music echoes early 90's RnB. Up to date, Nina has successfully had 2 music releases reach the Top 5 iTunes Chart and Top 25 Album Itunes chart. Some of Nina's experience includes featuring on a Radio 1 and 1xtra maida vale live session for rapper Scorzayzee and being named as BBC introducing artist of the week nationally.

currently, Nina Runs a youth Record Label called 'First Light', Tutors and mentors over 70 young artists and writes songs for international artists.

Richard Shaw
Richard Shaw is one of the guitarists and songwriters in UK heavy metal band, Cradle of Filth. Since joining in February 2014 he has done countless tours and has cowritten and recorded two albums, 2015's 'Hammer of the Witches', and 2017's 'Cryptoriana - The Seductiveness of Decay'. He will enter the studio in March to begin recording guitar parts for their next album to be released in late 2020. When not touring or recording with Cradle of Filth, Richard is a guitar teacher with over 13 years experience teaching in primary and secondary schools, colleges and universities, as well as privately in person and via Skype.
Richard is also a session guitarist, having performed in close to 100 musical theatre productions, cover bands, tribute bands, and karaoke bands. He gained his degree in Contemporary Popular Music from the Academy of Contemporary Music in Guildford, Surrey in 2006.
NNG & Young Creative Awards
Noise from the Next Generation is one of two ways to enter the Young Creative Awards (YCA). If you are:
Age 11-18, and want to enter as a live, performing act - enter via Noise from the Next Generation
Age 11-24, and want to enter a recording of your music - enter direct via the Young Creative Awards website
The Young Creative Awards is also open to entries from other categories including Film, Dance, Fashion, Photography and more. Visit http://www.youngcreativeawards.org/ to find out more.
In 2018, one of our winners - Laura Shaw - also won the YCA Music Award! So proud of our young musicians!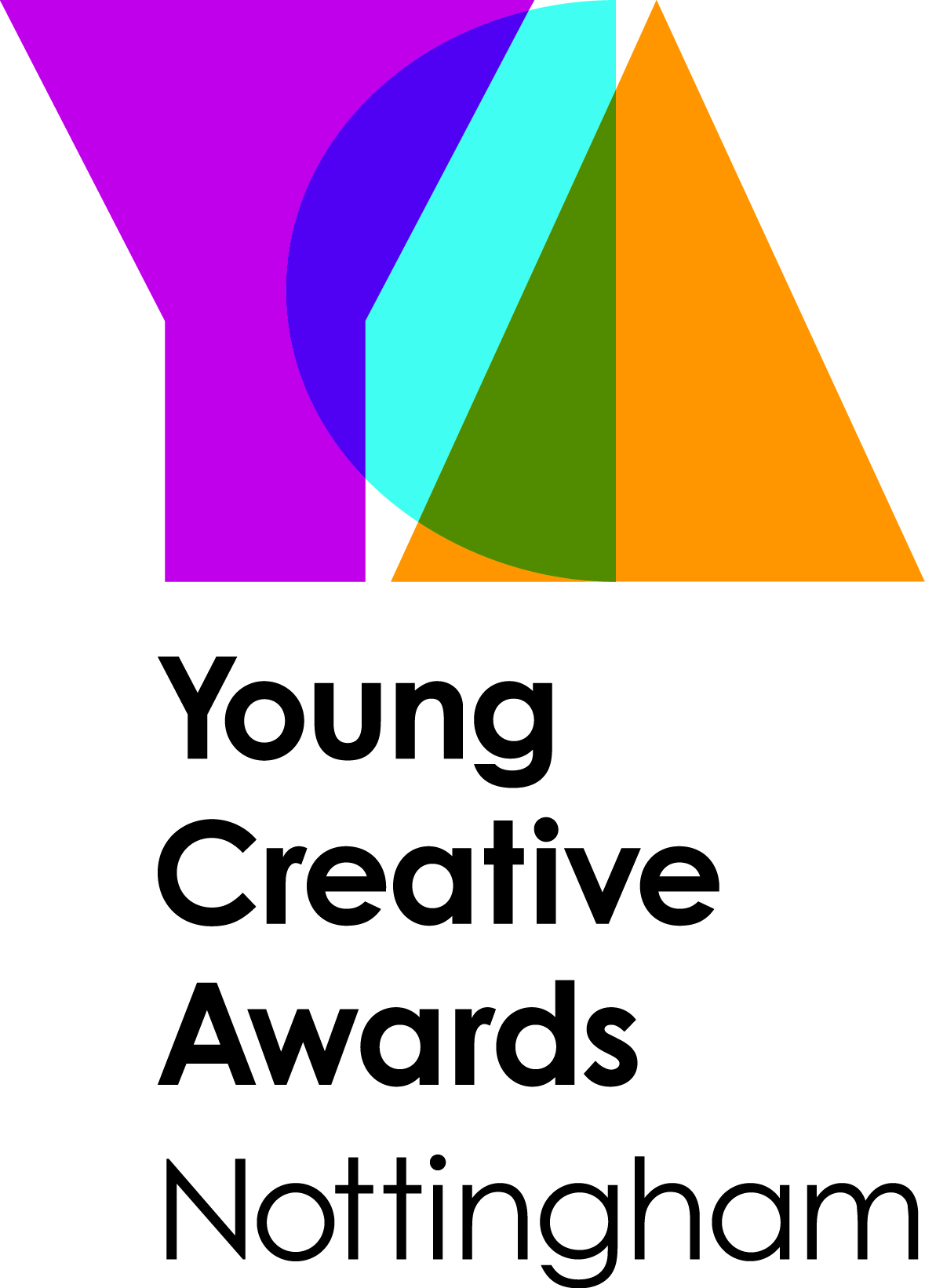 How NNG works
Entrants compete in a first round of Heats and the finalists for both age categories then participate in a workshop. The workshop is a great opportunity to get some professional tips for the final performance.
Two finals are held, with one for the 11-15 Age Category and one for the 16-18 Age Category which has been held at Rock City for the last few years.
NNG is a brilliant opportunity to tap into the city's local music scene. Rock City is one of the most popular live music venues in Nottingham City and it would be a fantastic opportunity to perform there. Moreover, our winners have performance opportunities throughout the year so winning the competition can really open up a host of exciting gigs!

Noise from the Next Generation 2019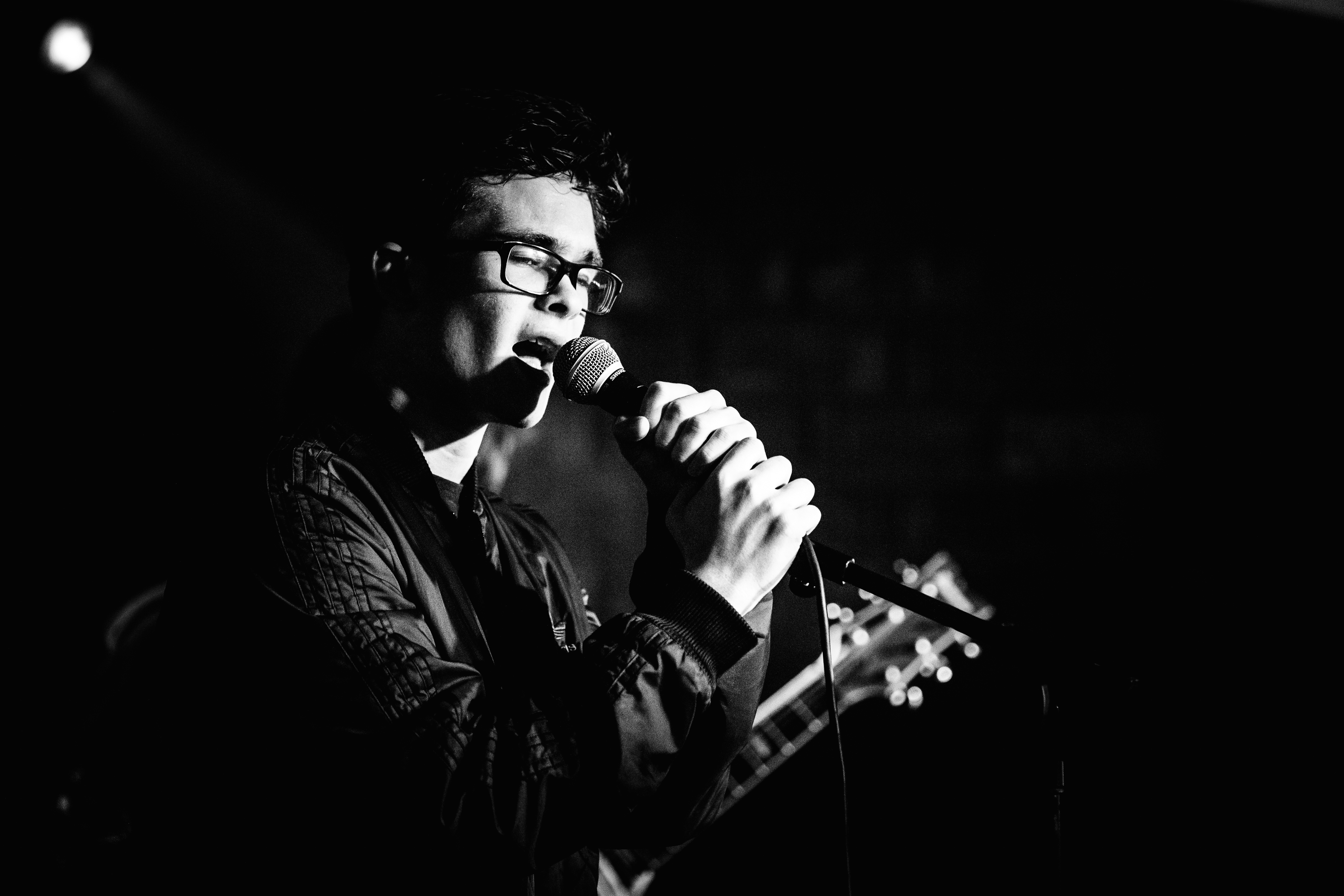 After an exciting heats, four acts went through to compete in the Junior Finals at the Maze and four performed at Rock City in the Senior category final. Read below for results and check out our gallery for this year's photographs!
Junior Final
Ellie Stainsby- Grenville and Cody Shaw both won Artist Management by YMCA Digital and Anthony Ivan Riddell won recording time by YMCA Digital. Congratulations everyone
Senior Final
As always, the final at Rock City was buzzing with energy and talent. All four acts were great and the prizes were given as follows:
Tilly Greentree won an automatic entry into the Future Sound of Nottingham semi-finals. Tilly also won the audience award that night and got an interview in the wonderfully quirky LeftLion. Blank Youth won a Nusic Future Session AND a performance opportunity at the great RadFest 2k19. Weekends on Wednesdays won recording time at Confetti. Congratulations everyone!