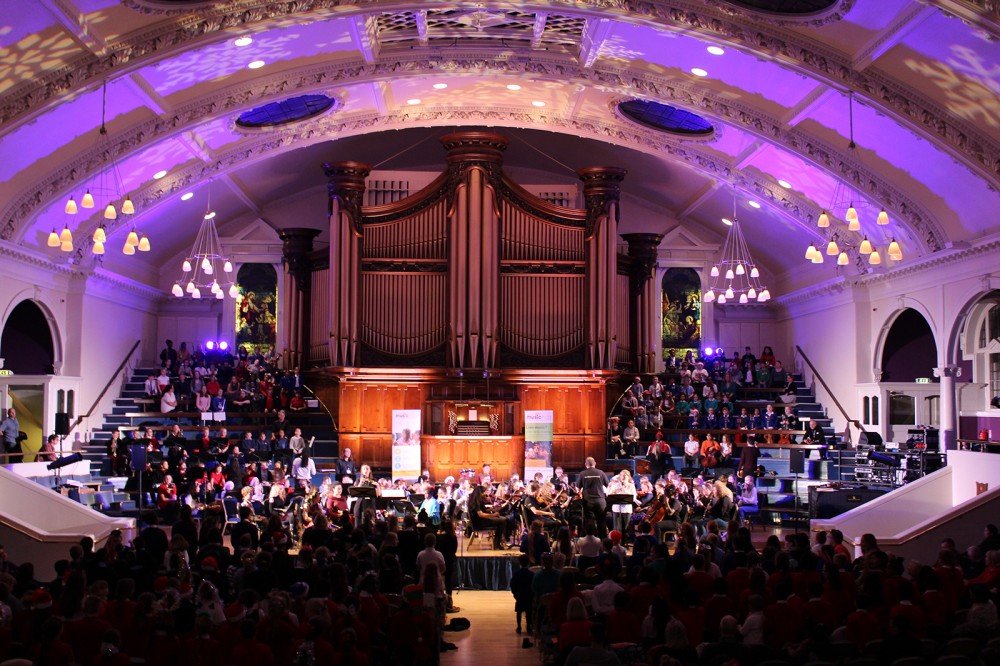 Thank you to our performers and the audience at both our Christmas in the City 2018 concerts. Looking forward to Christmas 2019!
Christmas in the City concerts
Both our Christmas in the City events last year were a great success. Thank you to all our young performers, their friends and family who came to support them and the wonderful Nottingham City community that celebrated the festive time of the year with us.
See some of the photographs from the concerts below.
"
Thank you again for such a wonderful evening of festive music for all the children. Parents and children all went home very happy and excited, and I think all the children were thoroughly inspired to continue with their music making...To think that most of those children don't have to pay for music lessons and they get all this incredible music for free, it is a great credit to all of your staff at the Music Service.
"
Nottingham Academpy Primary School Music Teacher
"
I was blown away by the the kids, they were amazing. It was such an impressive show. Thank you to everyone that put it on, how wonderful the kids can be involved in this!
"
Audience member (via Facebook)