21 Years of Nottingham Music Service
Celebrating Nottingham Music Service's 21st Birthday
This September marks the 21st year of Nottingham Music Service and we will be celebrating throughout the year with special events and programmes, and an exciting social media campaign that you can join in by using #NMS21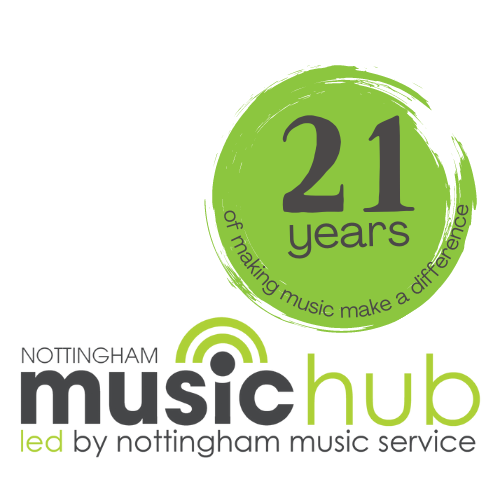 Nottingham Music Service was created in response to the dire situation of music education in Nottingham City, where just 650 pupils were learning to play an instrument in 2002. Working as part of the city council at first, NMS then became an independent registered charity in September 2013.
From 650 children we now have 8,000+ pupils across Nottingham City engaged in music making in schools. Our aim is to ensure that all children and young people in Nottingham can reach their creative potential by taking part in joyous music making with others. See below for our exciting calendar of events & programmes to mark this special year and celebrate 21 years of making music make a difference with us.
10th September
UFO Orchestra Nottingham's Launch Event

29th September
YCA Live Music Showcase @ Metronome headlined by ROB.GREEN

20th December
Christmas in the City 2022

June 2023
Picnic in the Park, showcasing performances by former NMS participants, staff, friends, family & community members. Details TBC!